---

The stars came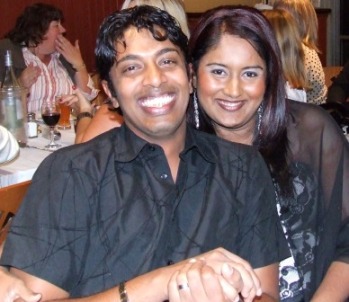 out for Valley's Night of Nights


Moonee Valley's 2008/09 Senior Presentation Night packed the North Suburban Club to the rafters as we staged our biggest-ever awards.

We had more than 120 players, partners and supporters at the April 18 Moonee Valley Cricket Club night of nights, and it was action from go to whoa as we worked our way through the presentations for our 12 senior teams.

We were honored with the presence of Moonee Valley founder Ray Storey, down from Leitchville with wife Heather for our awards, and junior section founder Chris Ayers, with his wife Vicki.

The crowd was our biggest-ever presentation night, our trophy count - at 92 awards - was our biggest-ever, and there was a lot to celebrate.

And celebrating on the night were our First Eleven batting award winner

Arosha Perera

and his beautiful fiancee

Ishani Kalatuwage, pictured here

.

Arosha recently announced his engagement to his team-mates, and the official ceremony is being held on April 23.

For a report and more pictures of our presentation night, go to the "New" tag at the top of this page or click on this link.
---
Forthcoming key dates:
Under 16 Presentation Night: Friday, April 24 - at the bowls club rooms, Ormond Park from 6.30pm.

***Junior Presentations flier - click HERE
---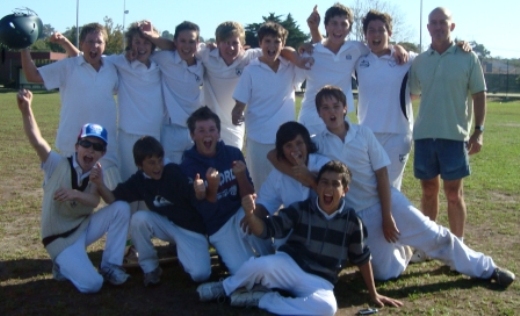 Cool under pressure: Our 14s win the flag in a real thriller
Moonee Valley's Under 14 White team proved themselves the masters of pressure cricket when they won their Premiership nine wickets down and with just two balls to go.
The game had already been pushed into the reserve day on March 21, after we had received the worst of the conditions on both days the previous weekend. But under coach Glenn Perussich the boys knew what was needed, and even though we lost wickets they maintained the chase.
Some intelligent hitting and some great running between wickets put the pressure back on Taylors Lakes, and our Valley team prevailed.
The win has now elevated Glenn - a "returned dad" who took to the field this season in our Tenths - to the only junior coach who has won multiple premierships at Moonee Valley, following on from his Under 12 H flag two seasons ago.
It's also our ninth junior premiership at Moonee Valley. We have now won one or more flags in each of the past six seasons.
For another picture and the match report, click
here.
Pictured above is the winning team: L-R: Back - Nick Brelis, Robert Janes, Colin Watson, Brendan Dowd, Nathan Koulouris,
Matthew Digiovine, Adrian Rotunno and coach Glenn Perussich. Front - Nick Seers, Lachlan Perussich, Alex Coote,
Andrew Muratore, James Saragias and Mitchell Evans.
---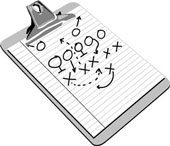 Coaching positions now open
The position of Moonee Valley Cricket Club coach for the 2009/10 season
is now being advertised.
Assistant coaching positions are also open - and we are
also keen to talk to new players.
Our bylaws require us to advertise our
coaching positions at the end of each season.
Anyone wanting a copy of the position description can click on the link here.
---
Beaten but not bowed: Our senior finalists hold their heads high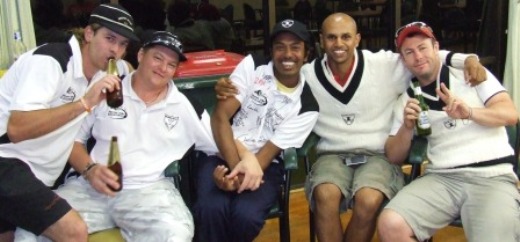 Moonee Valley's Firsts and Thirds came up short in their respective Grand Finals, but our season still left us with plenty to be proud of.
We still won a flag - Glenn Perussich's Under 14 White team snatched a win with nine wickets down and just two balls to go.
While our season ended just short for our seniors, players still got together to let their hair down on the night of the final day of the Grand Finals. On Sunday (March 22) we were across at the bowling club rooms, Shown here are Firsts players (L-R) Matt Thomas, skipper Mark Gauci, Arosha Perera, Raj Aiyappan and Geoff McKeown.
**More pictures and a report: Click HERE
---
International cricketers pull on the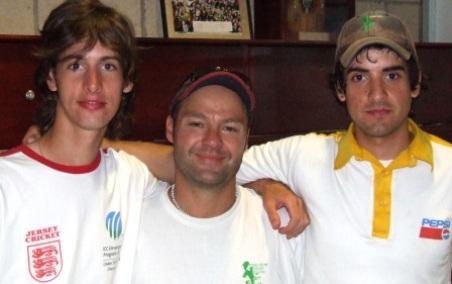 Valley whites
Moonee Valley was host to two young international cricketers in February.
Luis Di Giglio and Alessio Baldessarro were on a three-month cricketing scholarship to Australia from the Italian Cricket Academy, under the tutelage of Moonee Valley assistant coach Nick Puccio.
Nick has played for the Italian national team since 2005, and as recently as October represented his country in Tanzania.
Alex and Luis had been doing plenty of training at other clubs on their visit Downunder, but until Nick brought them over to Moonee Valley were not offered the chance for a game. Both young men pulled on the Moonee Valley whites for two games.
Pictured above in our Ormond Park rooms are

(

l

-r) Luis Di Giglio, Nick Puccio and Alessio Baldessarro.

To read more about their careers and the international flavor at Moonee Valley, turn to the item in our news pages.
---
That's the Valley Spirit!

$9600

raised for the bushfire appeal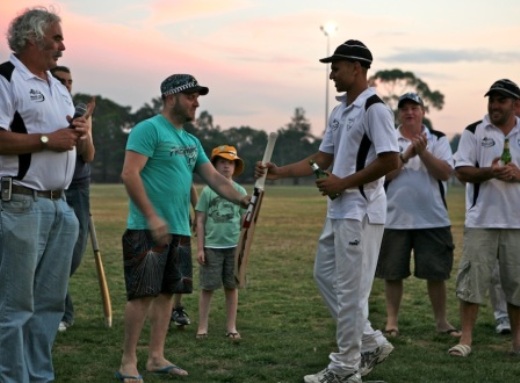 Moonee Valley's community spirit came to the fore on February 18, when a special fundraiser at Ormond Park raised more than $9600 for the bushfire appeal.


The event held special meaning for our player Heath Webb-Johnson, whose best mate and Valley player Bryce Peter-Budge lost two grandparents and an uncle in the fires.

Heath's family also sustained damage to their Kinglake home, but dad Neville still made the time to come down and umpire at our fundraiser Twenty20 match.

Pictured here are (L-R) Club president Charlie Walker, Heath Webb-Johnson presenting the man of the match bat to Raj Aiyappan, team captain Mark Gauci and player Steve Gentilin.

Our Essendon State MP Judy Maddigan was at the event with us, and even mentioned our efforts in State Parliament the next week.

To read Judy's kind words as printed in Hansard, click

here.

For more Greg Sorenson photos and a detailed report of the event, go to the "New" section in the menu bar at the top of the page, or click here.
---
Main Club contact details:
Richard Cooney - Club secretary 0411 034 707

Charlie Walker - President 0409 237 543; 9370 1802
Kevin Gardiner - Junior Co-ordinator 0417 536 896

For more contacts, see "Office bearers & Officials" under "Club News & Info" at the top of the page.

(email: -
mooneev@club.cricketvictoria.com.au
)
Our website:
http://archive.mooneevalleycricket.com.au
---
The Moonee Valley Cricket Club is a section of the Moonee Valley Sporting Club .

Last updated: April 19, 2009


For more history on our Cricket Club, including Premiership match reports, click

here

April 30, 2009

charlie's firewood