Valley Spirit shows out in bushfire appeal: Page 1
by
Valley rally to raise funds for the bushfire communities

Moonee Valley Cricket Club raised a magnificent $8900 from our Bushfire Benefit event on February 18 – and the total's rising as the extra pledges are collected.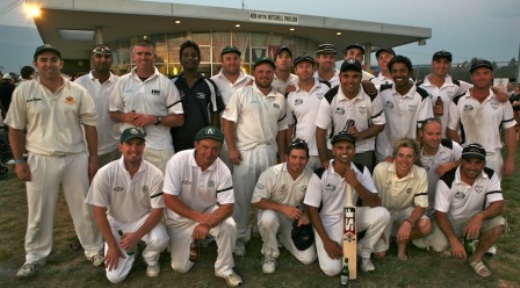 It was an excellent event and a wonderful showcase for Moonee Valley, with the crowd estimate of at least 500.

And let's not forget the other clubs and their players who worked hand-in-hand with us to make the Twenty20 challenge and the fundraising a reality – Greenvale, Craigieburn and Aberfeldie Park lads formed the Rest of the World team.

Cricket's the winner! The players from Moonee Valley and Rest of the World mingle happily together after the match.

And the excitement didn't stop there, as our Moonee Valley women's cricketers conscripted in a few juniors to boost the numbers as they held their own Twenty20 game on the adjoining oval.

As Moonee Valley president Charlie Walker said, the impetus for the fundraiser came not from the committee but from the players.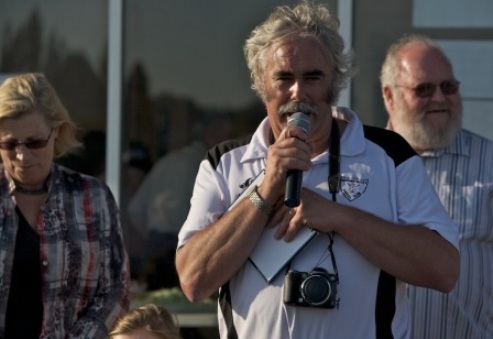 Moonee Valley First Eleven captain Mark Gauci led from the front in organizing the event, and the players from the other three clubs put their hands up and pledged to play even before they went back to their own committees.

Our local reps

Support was widespread, with our local representatives well to the fore.

The State Member for Essendon, Judy Maddigan is a long-time supporter of the Moonee Valley Sporting Club and our cricket club.

Moonee Valley councillor Jim Cusack is a Moonee Valley bowler, parent of a former Moonee Valley cricket junior and staunch supporter of everything we do at Ormond Park.

Shown here are (L-R) Essendon MP Judy Maddigan, Club president Charlie Walker and Moonee Valley councillor Jim Cusack.

And the Federal Member for Maribyrnong, Bill Shorten arrived at the event later on and pledged his support for our Club.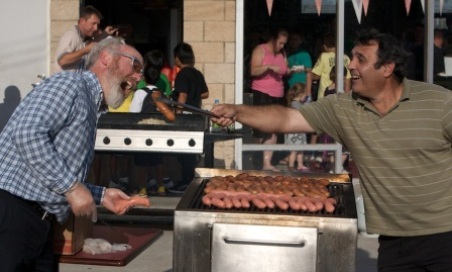 Clubs and sportsmen

Essendon footballer Scott Lucas spent some time watching the matches, while Melbourne Cricket Club First Eleven bowler Sean Sturrock came back to Moonee Valley to bolster our effort against the Rest of the World.

Sean played his junior cricket at Moonee Valley, and brother Cameron and dad Garry still turn out when available in our one-day teams.

Hamming it up for the camera on our wood-fired barbecue are players Allan Cumming (left) and Bob Sciacchitano, with John Brelis in the background.

We also welcomed back as a spectator former Moonee Valley coach Rex Bennett, now coaching St Bernards. Rex was an interested onlooker for the game, as was Craigieburn junior co-ordinator Gerard Laffan.


Several Tullamarine players also came down to support the effort, while a contingent of women cricketers from Campbellfield (left) also showed their solidarity by attending.

Our partners in the Moonee Valley Sporting Club were also strongly in attendance, with Valley football and bowls players and officials backing up our effort.

Thanks also to umpires Ray Musgrove and Pat Campbell from the Moreland Moonee Valley Umpires Association, who donated their time to adjudicate in our matches.

The umpires presided over a minute's silence before the start of each of the matches in honor of those lost in the 2009 inferno.

Our "Carlton Connection" was also in attendance, with cricket Seconds team manager Tony Gleeson and past president Gary Schickerling attending.

>>>>>>>>>>>>>>>>>>>>>>>Click here for more pictures and words



February 23, 2009

charlie's firewood