Big Christmas cheer at Moonee Valley
Christmas came early for Moonee Valley when we held our big break-up function down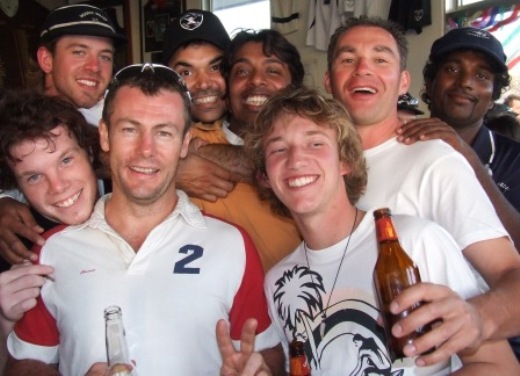 at Ormond Park on December 20.

We had strong wins over the weekend for our Seconds, Thirds, Fourths, Sixths and Ninths, some good wins in the junior grades - including our Under 16 A and Under 14 A teams both beating Doutta Stars - and teams well-placed on the ladder - including our Firsts well established in second spot.

And the break-up and monster Christmas raffle was a raging success.



Celebrating here on the night are (L-R) Back - Matt Thomas, Amit Chaudhary, Arosha Perera, Dean Jukic and Aberfeldie Park friend Mohan Wickramasinghe. Front - Evan Blythe, 100-gamer Geoff McKeown and Josh Maginness.



Moonee Valley certainly puts on a function like no other club.

We had 25 prizes in our raffle - with the $500 first prize won by 100-gamer Geoff McKeown, and the $300 won by Steven Ball.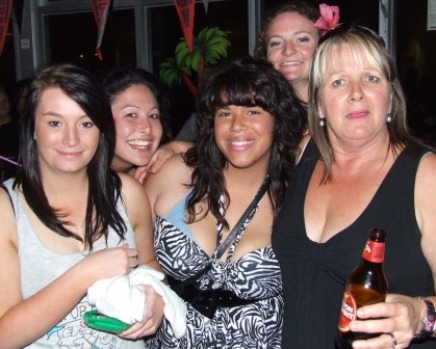 We had a live band - Dave & Friends - who played all night, and a well-catered meal.

The oval lights were on for the kids, and the music and the atmosphere suited players, parents, partners and supporters down to the ground.

We may have had a number of our teams still having to play on the Sunday - but that was a minor inconvenience.

When you're a Club with 25 teams, sometimes you can't find a date that fits with every side.

Enjoying themselves are some of our women's team players: L-R: Maddie Stafford, Carolyn Tan, Tanya Intagliata, Jen Bishop and Adele Walker.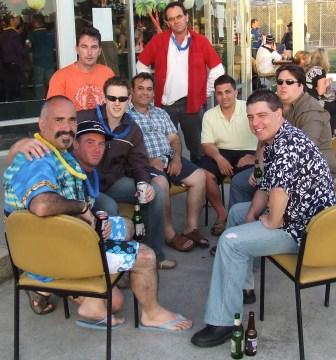 Relaxing outside the clubrooms: L-R: Back - Jim McKenzie and Pat Taylor.
Front: Joe Ansaldo, Sean O'Kane, George Loh, Bob Sciacchitano, Chris Micallef, Daniel Phillips and Ryan Fairclough.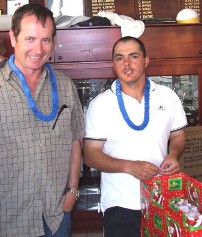 At left are junior parent Mark Seers, who did a power of behind-the-scenes work to crunch the financial figures for our new training nets, and Fourths captain Dan Terzini.

For more pictures of the Christmas party, click HERE

December 24, 2008

charlie's firewood