NEWS

11/04/2011


Ian Beel - just pipped in the Curator of the Year award [more]

10/04/2011


Amit Chaudhary - performed well in the averages and voting [more]

22/03/2011


Sendoff for Joel Wilford - 6pm this NOTE: IT'S NOW WEDNESDAY, (NOT Thursday) at the Union Hotel [more]

21/03/2011


Saturday, May 7 at the North Suburban Club [more]
Senior Presentation Night - Saturday,

May 7: Book your spot now!!!


Moonee Valley's Senior Presentation Night is being held at the North Suburban Club on Saturday, May 7.
The North Suburban Club - one of our major sponsors - is at 622 Mount Alexander Rd, Moonee Ponds, and the night starts at 6.30pm.
Price is $50 per head or $40 for juniors, with drinks at bar prices. The price includes an excellent buffet dinner - and anyone who attended our presentations over the past couple of years will attest to what a great meal it is.


The night is for ALL senior players, plus junior parents and supporters - and we need to remember that many of our juniors are already accomplished senior players and play regularly in the higher ranks.
Announcements and presentations include the Club Champion Award for the First Eleven, MVCC Award for best player in all other grades, the prestigious Lindsay Jones Best Clubman Award, and batting, bowling and fielding awards for each of our senior teams.
There will also be significant milestone awards, and presentations of trophies which were not done at our MVP night.
Captains will be contacting players over the next few days. You can either confirm details with the captain, or contact Club Secretary Peter Golding direct on goldingp@optusnet.com.au or on 0419 009 721.
Please help us by booking early. Players, parents and supporters should confirm their booking asap. When booking, please advise whether you are bringing your partner. Also bring your cheque books, as we will be flogging off some good memorabilia.
We need everyone to RSVP by April 26.
See you there!

---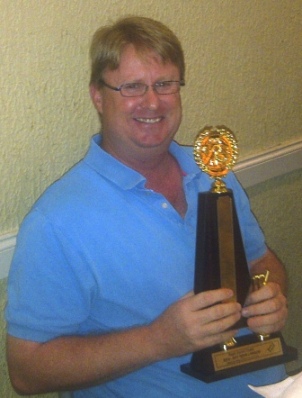 Our Deano delivers

Moonee Valley Fourths opening bat Dean Lawson has won the NWCA Barron Shield batting award - the second player from the Valleys to win it in three seasons.

Horse trainer Deano, who clubbed 296 runs at an average of 37 from just eight games, received the trophy at the NWCA awards night on April 8.

He follows on from team-mate Alan Harry, who won the award in the 2008/09 season.

Deano has become a stalwart of the Mighty Fighting Fourths, and in the last season brought up his 50th game for Moonee Valley.

Wife Sam and children Trent and Brooke have also played cricket at Moonee Valley.

Dean has scored 1760 runs @ 35.2 in his 54 games - which already has him at 40th on Moonee Valley's all-time run scorers. And he's got plenty of cricket left in him yet.

A premiership has so far eluded the Mighty Fightings, and there's a great deal of determination to address that anomaly in season 2011/12. So opposition bowlers watch out - Deano's coming for you!

---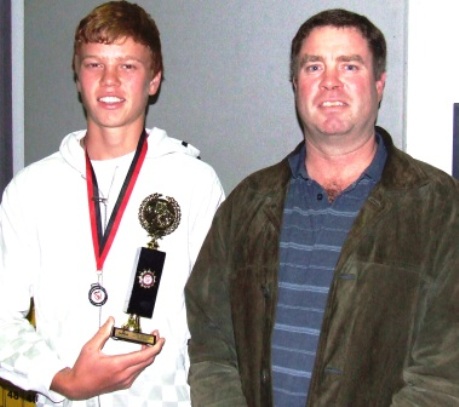 Our Peter wins the NWCA junior awards
Moonee Valley Under 14s captain Peter Wright stamped himself as a senior star of the future when he won two competition-wide awards at the North West Cricket Association junior presentations.

Playing in our Under 14 A team, Peter won a trophy for coming second in the batting wth 223 runs at an average of 44.6.

He also won the Bob Byron Medal as equal winner of the Under 14 A best player award.

Peter is shown here with his trophies alongside his father and co-coach of the Under 14 A team, Norm Wright.

For most of the season Peter stood head and shoulders above the opposition, and also led his team's bowling with 13 wickets at 5.85, including a haul of 5/8 off four overs when he terrorised Craigieburn.

Even though he's playing Under 14s, Peter has attracted the attention of several Premier clubs.

As well as juniors, Peter played most of the season in Moonee Valley's seniors in our Fourths, but also had one game where he opened the bowling for our Seconds. Peter also took to the field with our top players in the Twenty20 competition.
Well done to a champ of the future!
---
A big night for Moonee Valley's Most Valuable Player awards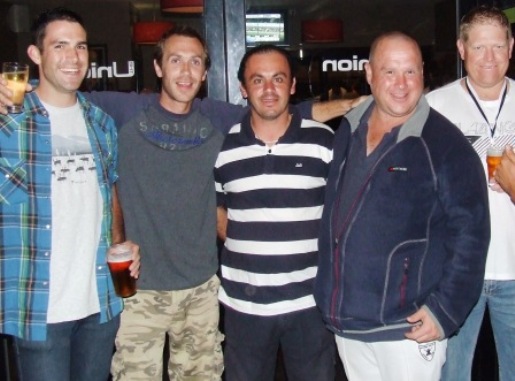 Moonee Valley held its Most Valuable Player awards night at Ascot Vale's Union Hotel on Sunday, March 13, with more than 45 players and supporters in attendance to cheer on some excellent performances.

Even the disappointment of missing out in two senior semi finals earlier in the day didn't dampen the enthusiasm and cameraderie of our Club.

Pictured here are L-R: Tom King, George Pearson, Mark Cini, Peter Smith
and Darren Nagle, who all played earlier in the day.

As well as the MVP medals, we also presented a range of achievement trophies, including games, wicket and runs milestones, centuries and five-for wicket hauls.

Our MVP winners are:

Firsts - Chris Stafford.
Seconds - Simon Thornton.
Thirds - Darren Nagle.
Fourths - Dean Lawson.
Fifths - Dean Jukic.
Sixths - Pat Taylor.
Women First Eleven - Tracy Armstrong.
Sevenths - John Brelis.
Eighths - Tim Ryan.
Ninths - Sunny Sharma.

***Click on this space for more photos and details of the night.
---
Main Club contact details:

Peter Golding - Club Secretary 0419 009 721
Charlie Walker - President 0409 237 543; 9370 1802
Kevin Gardiner - Junior Co-ordinator 0417 536 896


************************************************************************************************


For more contacts, see "

Office bearers & Officials

" under "Club News & Info" at the top of the page

.
(email: -
mooneev@club.cricketvictoria.com.au
)
Our website:
http://archive.mooneevalleycricket.com.au
---
The Moonee Valley Cricket Club is a section of the Moonee Valley Sporting Club .

Last updated: April 14, 2011

For more history on our Cricket Club, including Premiership match reports, click here

You are visitor #
78596
to this site

April 15, 2011

charlie's firewood