NEWS

04/11/2010


Amit Chaudhary - First Eleven [more]

31/10/2010


With our players, parents and supporters at the Cup Day function Tuesday, there's no training that night [more]

31/10/2010


MMVCA has now called off our Fifths game in Sunday C Turf due to weather [more]

30/10/2010


At the Bowling Club rooms - Cup Day fun [more]
We're set to defend our Twenty20 crown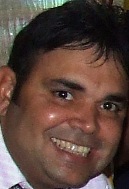 Moonee Valley is set to defend its North West Cricket Association Twenty20 crown next Tuesday, November 9 - and we're hoping for a three-peat of Premierships.
The Valleys have won the last two Twenty20 flags, and are playing this Sunday in the regional playoffs (see item below) thanks to the 2009/10 premiership.
So we're primed to go. Our Moonee Valley A team is playing Greenvale at Bradford St Reserve in Greenvale in the first round, while our Moonee Valley B team is home against Taylors Lakes.
The competition is divided into two groups. Each team plays five games, and the winners of each group play off in the grand final for prize money.
We will be selecting our teams on Sunday. Players who are interested should ring Chairman of Selectors Amit Chaudhary (left) asap on 0425 200 047.
---
VALLEY SET TO GO THE BASH IN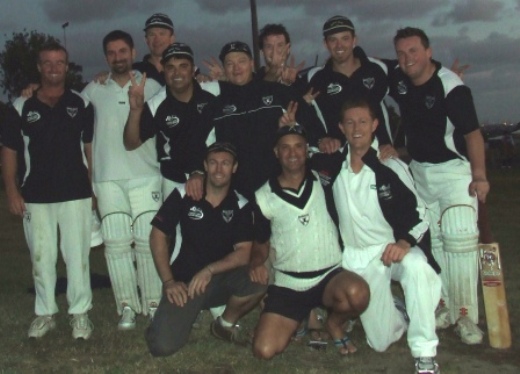 T20 TOURNEY

VALLEY SET TO GO THE BASH IN T20 TOURNEY

Moonee Valley Cricket Club has again been chosen to represent the North West Cricket Association in the Kookaburra Statewide Twenty20 Cup.
If we win through, we get to play our Grand Final on the MCG.
We're the NWCA's nominated Club courtesy of winning the North West's Twenty20 premiership in 2009/10, thanks to a last-ball boundary from Evan Blythe. It was our second Twenty20 premiership in a row.
Here's our 2009/10 Premiership team at right.
The first round of the tournament is being played on Sunday, November 7, at Buckley Park in Cooper St, Essendon. We're playing against clubs representing the Moreland Moonee Valley Cricket Association and the Victorian Turf Cricket Association.
Our first match is at 9.30am, against the VTCA representative, Airport West-St Christophers. The VTCA and MMVCA then do battle, and our second game is against the MMVCA team from St Francis at 3.30pm.
While Moonee Valley will have some of our own teams playing on the Sunday - we urge supporters and anyone not playing to come down and cheer on our team: Hopefully all the way to the MCG.
---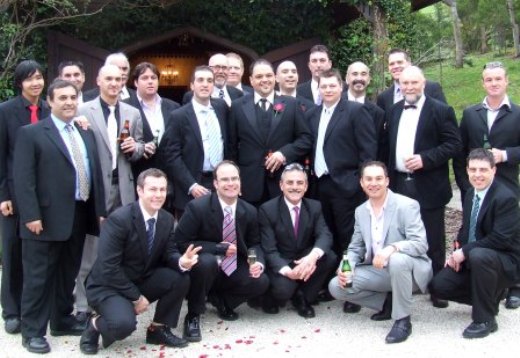 Two teams of guys gather for Sandro & Kimmie's hitching

Past president, Life Member and five-time Moonee Valley Premiership Player Sandro Capocchi married his long-time partner Kim Richardson on Friday, September 24, and two dozen Valley team-mates were there to celebrate with him.

Pictured here with Sandro are two teams of players - 22 guys - while women's team players Tien Ha and Victoria Thorneycroft went missing when the photo was taken.

The players are: L-R: Back - Minh Ha, Bob Sciacchitano, Dino Sapuppo, Lou Raffaele, Charlie Walker,
Ryan Fairclough, Jim Polonidis, Kevin Gardiner, Darren Nagle, Sandro Capocchi, John Talone, Jim
McKenzie, Mark Gauci, Joe Ansaldo, Geoff Smith, Peter Fenaughty and Sean O'Kane.
Front - Geoff McKeown, Michael Cumbo, Phill King, Dean Jukic and Daniel Phillips.

Sandro briefly forgot where he was - with two teams of players around him, he led the charge into the chapel because he thought it was time for afternoon tea in the pavilion. Alas, he had to wait a few minutes longer for the food and drink.

The cricketing guests for the wedding, at the Inglewood winery in Kangaroo Ground, included eight Life Members, long-time players, fellow committee members and more recent additions to the Moonee Valley family. It was also obvious that Sandro's a bowler - his guests included four wicketkeepers.

Past president Darren Nagle and past secretary John Talone were in the bridal party, which included Tien Ha, and also Sandro's daughter Georgia.

**Watch the website for more photos and details. Click here for some of them.
---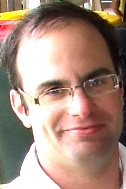 Join Mickster in the 250 Club

There's no more a committed clubman than Michael "Mickster" Cumbo and he is the official number one ticket holder for your Valley's 250 Club this season.

Mick Cumbo - No. 1 ticketholder! (right)


250 Club members will gather at the Ormond Park Club rooms on Saturday evenings when we have a game result night. Membership includes full complimentary themed drinks and food!
Your membership of $250 helps our club in a number of ways, so please consider joining Michael and other committed members by the 250 Club.
To sign up, just see Simon Thornton, Sandro Capocchi or Charlie Walker.
---

Season's memberships
due now:
See the item in our News Pages, or go to the memberships page under the "Club News & Info" heading on the menu bar above.
---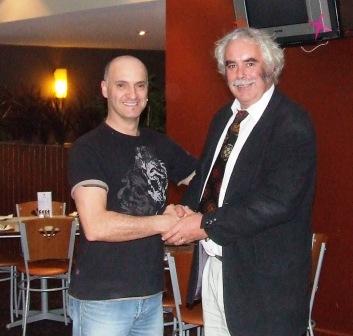 Season 2010/11 - new players welcome at the Valley
New players for all our senior and junior teams will be welcome at for the forthcoming season.

We have again entered 10 senior men's teams - four teams on turf, two two-day matting teams and four one-day teams.



Lou Raffaele is back in the chair for his fourth season as coach. Lou (left) is shown here upon his reappointment being congratulated by Club president Charlie Walker

.

Two turf teams and several of our matting teams play Sunday home games, so we have a range of options to suit our players in terms of availability.

We also cater across the spectrum with our senior players, from top-grade cricketers in our highest teams through to occasional and social cricketers wanting to have a hit or roll the arm over in our one-day teams.

Seven of our 10 men's teams played finals last season - four through to Grand Finals - with flags in our Firsts and Seconds.
MVCC Committee member/Junior Co-ordinator Kevin Gardiner said Moonee Valley also fields a team in the Victorian Women's Cricket Association one-day grades, and new players of all levels of experience, starting from beginners, are welcome.

Kevin pointed out that Moonee Valley also has a well-developed junior section, which won two premierships last season.

We field Under 10s, 12s, 14s and 16s. Under 10s: (Friday evening games);Under 12s: (we have grades that play home games on Friday evenings, Saturday mornings and Sunday mornings); Under 14s: (both Saturday morning and Sunday morning grades); and Under 16s: (also Saturday and Sunday grades).

Moonee Valley's innovative program also provides opportunities for girls to integrate in junior cricket.

Anyone interested should phone Kevin Gardiner on 0417 536 896 regarding juniors, or MVCC president Charlie Walker (0409 237 543) or Senior Coach Lou Raffaele (0433 383 387 or 0450 181 948) for all other teams.
---
Main Club contact details:
Peter Golding - Club Secretary 0419 009 721
Charlie Walker - President 0409 237 543; 9370 1802
Kevin Gardiner - Junior Co-ordinator 0417 536 896


************************************************************************************************


For more contacts, see "

Office bearers & Officials

" under "Club News & Info" at the top of the page.
(email: -
mooneev@club.cricketvictoria.com.au
)
Our website:
http://archive.mooneevalleycricket.com.au
---
The Moonee Valley Cricket Club is a section of the Moonee Valley Sporting Club .

Last updated: November 4, 2010
For more history on our Cricket Club, including Premiership match reports, click here

You are visitor #
65459
to this site

November 7, 2010

charlie's firewood