Sandro & Kimmie's wedding - Page 1
by
Two teams of Valley guys gather for
Sandro & Kimmie's wedding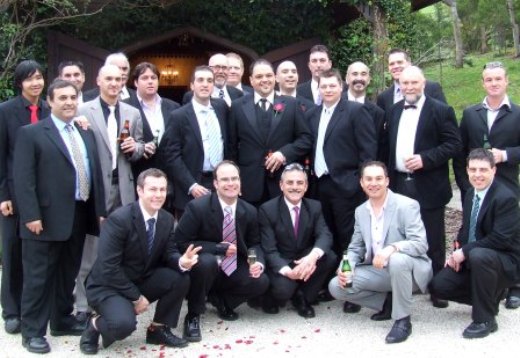 Past president, Life Member and five-time Moonee Valley Premiership Player Sandro Capocchi married his long-time partner Kim Richardson on Friday, September 24, and two dozen Valley team-mates were there to celebrate with him.

Pictured here with Sandro are two teams of players - 22 guys - while women's team players Tien Ha and Victoria Thorneycroft went missing when the photo was taken.

The players are: L-R: Back - Minh Ha, Bob Sciacchitano, Dino Sapuppo, Lou Raffaele, Charlie Walker,
Ryan Fairclough, Jim Polonidis, Kevin Gardiner, Darren Nagle, Sandro Capocchi, John Talone, Jim
McKenzie, Mark Gauci, Joe Ansaldo, Geoff Smith, Peter Fenaughty and Sean O'Kane.
Front - Geoff McKeown, Michael Cumbo, Phill King, Dean Jukic and Daniel Phillips.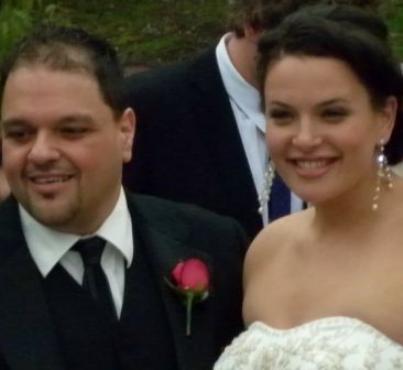 Sandro briefly forgot where he was - with two teams of players around him, he led the charge into the chapel because he thought it was time for afternoon tea in the pavilion. Alas, he had to wait a few minutes longer for the food and drink.

The cricketing guests for the wedding, at the Inglewood winery in Kangaroo Ground, included eight Life Members, long-time players, fellow committee members and more recent additions to the Moonee Valley family. It was also obvious that Sandro's a bowler - his guests included four wicketkeepers.

Past president Darren Nagle and past secretary John Talone were in the bridal party, which included Tien Ha, and also Sandro's daughter Georgia.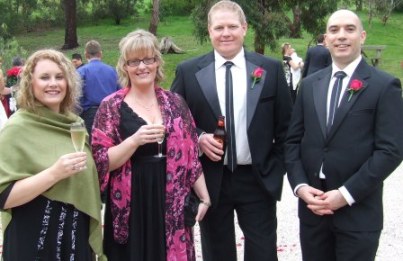 Enjoying the fine weather on the day - and the drinks: L-R Kim Simmons, Jodie Talone, Darren Nagle and John Talone.





Below: L-R Geoff McKeown, Geoff Smith, Tien Ha, Flavia Sapuppo, Sean O'Kane, Dino Sapuppo and Michael Cumbo.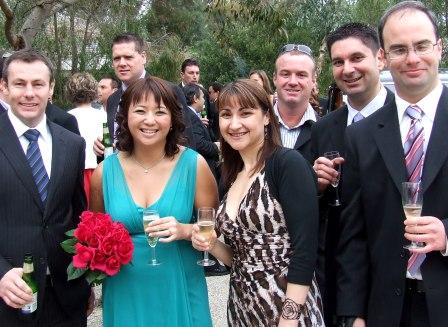 Below: L-R Jim Polonidis, Geoff Smith (he's in the background - again!), Dean Jukic, Leah Pridham, Craig Pridham and Minh Ha.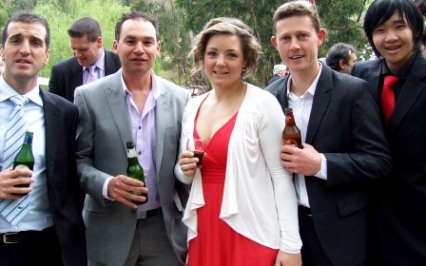 For more pictures, click on >>>>>>>>>THIS LINK







October 1, 2010

charlie's firewood