Valleys break the drought with Senior Flags - Firsts and Seconds get up!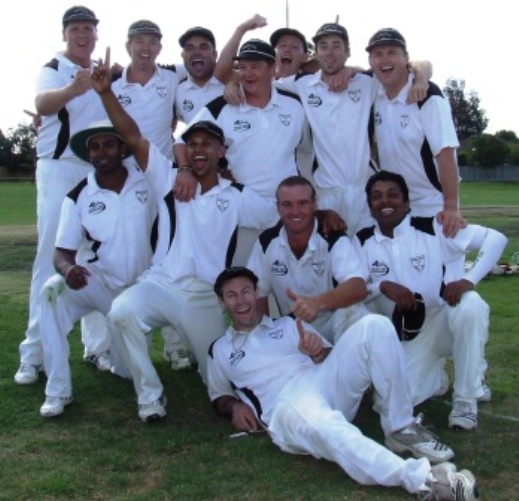 Our Firsts Premiership players: L-R: Back - Geoff Smith, Matt Thomas, Amit Chaudhary, captain
Mark Gauci, Craig Pridham, Pat Felmingham, Kane Harding. Front - Dushan Raveendrakumar, Rajan
Aiyappan, Geoff McKeown, Sean O'Kane, Arosha Perera.

Moonee Valley's Firsts and Seconds won their premierships in emphatic fashion, finishing off Werribee Centrals in both games on Sunday, March 21.

Out at East Keilor we were in control in both matches over the four days for much-deserved victories.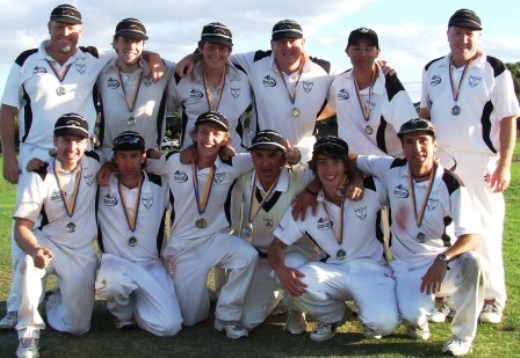 Our Seconds Premiership players: L-R: Back - Darren Nagle, Evan Blythe, Bede Gannon, Simon
Thornton, Dean Jukic, Peter Golding. Front - Bryce Peter-Budge, Ben Thomas, Josh Maginness, captain
Lou Raffaele, Chris Stafford and Jim Polonidis.
More words and photos: Click >>>>>>>>>>>
HERE
---
Junior Presentation Nights - they're coming up fast!
Our junior presentation nights are coming up in April - and because we're such a big club we need to stage them over three dates.
The Under 16 night is on Friday, April 9.
The Under 12 night is Friday, April 16.
The combined night for the Under 10s and Under 14s is Friday, April 23.
Each night starts at 6.30pm. The cost is $10 per adult, $5 per junior or $20 per family.
We need volunteers to help with setting up, cooking the barbecue, etc. If you can help, phone Junior Co-ordinator Kevin Gardiner on 9376 8434 or on 0417 536 896.
Attached is a flier with more details.
---
Forthcoming dates to watch

:
Saturday, April 17 - our big Presentation Night at the North Suburban Club. You know it's a great night, so put it down in the diary now!
More details coming shortly.
---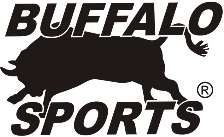 Buffalo Sports - big specials on cricket gear now!

Buffalo Sports at 314 Albert Street, Brunswick is a key supporter of the Moonee Valley Cricket Club.
Buffalo has some terrific end-of-season specials on now for anyone who wants to get next season's gear at rock-bottom prices.
Tell Eane you're from Moonee Valley Cricket Club and he will ensure you're well looked after.
Stanford brands are a specialty.
For catalogue details, etc. and to arrange a visit, go to the Buffalo Sports section in our Sponsors Page or click on the Buffalo logo at the bottom of this page.
---
Main Club contact details:
Charlie Walker - President 0409 237 543; 9370 1802
Kevin Gardiner - Junior Co-ordinator 0417 536 896
Richard Cooney - Club Secretary 0411 034 707

For more contacts, see "
Office bearers & Officials
" under "Club News & Info" at the top of the page.
(email: -
mooneev@club.cricketvictoria.com.au
)
Our website:
http://archive.mooneevalleycricket.com.au
---
The Moonee Valley Cricket Club is a section of the Moonee Valley Sporting Club .

Last updated: March 31, 2010


For more history on our Cricket Club, including Premiership match reports, click

here

April 2, 2010

charlie's firewood