---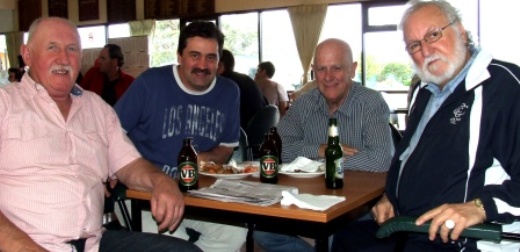 OUR BIG DAY AT THE RACES
Our guests from the Carlton Cricket Club: L-R Prominent supporter Laurie High, Chairman of Selectors
Tony Gleeson, Treasurer Gary Schickerling and Board member Nick Kokkinos.


Our traditional Melbourne Cup Day this year again proved a highlight for the Moonee Valley Cricket Club.

Players, partners, family and supporters gathered at the bowling club rooms at Ormond Park to have a delightful meal, a punt with the bookies, a dash at the sweeps and the convivial atmosphere.

Thanks go again to Life Member Bob Sciacchitano for providing and cooking the spit roasts, and to Vice President Sandro Capocchi and partner Kim Richardson for organising and preparing the bulk of the salads.
Bob Sciacchitano was at the Club from 8am to start the spit, ably assisted by Pete Fenaughty.
Thanks also go to Mark Cini for running the book, with assistance from Jim Polonidis and Tien Ha, and to Danny Terzini for running the sweeps.
Thanks don't go to Life Member Jim McKenzie, who came away from the day quite satisfied with his returns, while "Junior" Cini wasn't quite so sure after Jimmy cleaned up on the punt.
We also had excellent support on the day from the Carlton Cricket Club, with treasurer Gary Schickerling, Chairman of Selectors Tony Gleeson, Board member Nick Kokkinos and prominent supporter Laurie High enjoying themselves with us throughout the afternoon.

For more photos from our Cup Day function, click here.
---
Debney Park has been closed to cricket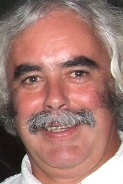 Moonee Valley Cricket Club has been advised by the Moonee Valley Council that Debney Park has been withdrawn from service as a cricket ground until further notice.
Council advised the Club via email on Thursday, October 29 that the ground was closed following an inspection, and that unless measures were taken immediately to rejuvenate it the ground would continue to suffer.
We advised that in our view the Debney Park surface was considerably better than it has been in the previous two seasons.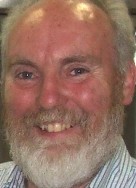 Club President Charlie Walker (right) said that unfortunately the Council's decision leaves six of our teams without a home ground for the season - our senior Sevenths, Eighths and Ninths, our Women's White team and our Under 16 White and Gold teams.
Due to the severe disruption this will cause, our Committee has regretfully made the decision to withdraw our team from the MMVCA One Day Division 3 grade.
The captain of that team, Allan Cumming (left) will now skipper our NWCA One Day Black team.
Charlie said Moonee Valley regards Debney Park as one of our long-term grounds and an oval that is in the heartland of our demographic area.
"We will work closely with the Council to develop a long-term solution that ensures that this asset continues to be available to our Club and the local cricket community in a sustainable manner into the future," he said.
---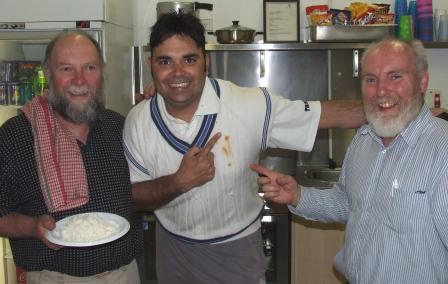 Hot stuff from Amit's kitchen
Moonee Valley First Eleven player Amit Chaudhary has often boasted to his team-mates about the quality of his curry - and at selection night on October 22 he was finally put to the test.
Amit's normal duties as Chairman of Selectors were pushed to one side as he set to work in the Club canteen, cooking up a storm.
After a couple of hours over the hot stove, and with a cooker of plain rice, the fruits of Amit's efforts were put to the test. And the verdict?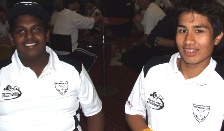 Sensational. We regularly have Thursday night meals at the Club under the watchful eye of canteen manager/chef Peter Fenaughty, but Amit's offering was certainly given the thumbs up.
Amit is shown above with Peter Fenaughty (left) and Eighths captain Allan Cumming. The vote from the rest of the guys at selection was that Amit has their full authority to take control of the canteen any time he likes!
Also prominent at selection were Lalith Buddhadasa (right) and his cousin Channa De Silva - Channa in his first game for Moonee Valley and both elevated to the Second Eleven. Lalith graduated from being one of our Under 16 captains last season, while Channa is in his final year of juniors.
---
Our Senior Players Handbook: Everything you need to know about our Club - training, policies, contact details, insurance, etc. Click here
---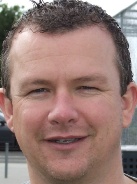 Tony Sherer's our women's coach

Tony Sherer is coach of our women's teams for season 2009/10.
Tony (right) said he was excited at the opportunity to play a major role in the development of our women's teams, which have shown solid improvement in our two seasons in the VTCA.

The Club still has spots for new players in our two teams.

Anyone wanting more information should ring Club President Charlie Walker on 0409 237 543.
---
Main Club contact details:
Charlie Walker - President 0409 237 543; 9370 1802
Kevin Gardiner - Junior Co-ordinator 0417 536 896
Richard Cooney - Club Secretary 0411 034 707


For more contacts, see "Office bearers & Officials" under "Club News & Info" at the top of the page.
(email: -
mooneev@club.cricketvictoria.com.au
)
Our website:
http://archive.mooneevalleycricket.com.au
---
The Moonee Valley Cricket Club is a section of the Moonee Valley Sporting Club .

Last updated: November 29, 2009
For more history on our Cricket Club, including Premiership match reports, click here

December 9, 2009

charlie's firewood