Debney Park has been closed to cricket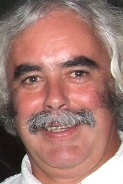 Moonee Valley Cricket Club has been advised by the Moonee Valley Council that Debney Park has been withdrawn from service as a cricket ground until further notice.
Council advised the Club via email on Thursday, October 29 that the ground was closed following an inspection, and that unless measures were taken immediately to rejuvenate it the ground would continue to suffer.
We advised that in our view the Debney Park surface was considerably better than it has been in the previous two seasons.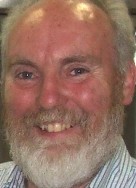 Club President Charlie Walker (right) said that unfortunately the Council's decision leaves six of our teams without a home ground for the season - our senior Sevenths, Eighths and Ninths, our Women's White team and our Under 16 White and Gold teams.
Due to the severe disruption this will cause, our Committee has regretfully made the decision to withdraw our team from the MMVCA One Day Division 3 grade.
The captain of that team, Allan Cumming (left) will now skipper our NWCA One Day Black team.
Charlie said Moonee Valley regards Debney Park as one of our long-term grounds and an oval that is in the heartland of our demographic area.
"We will work closely with the Council to develop a long-term solution that ensures that this asset continues to be available to our Club and the local cricket community in a sustainable manner into the future," he said.
---
Our Big Melbourne Cup Day! The fun-

filled day is on again in the bowling club rooms. More info: Click here!
---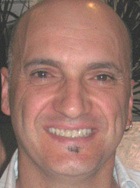 We're the ladder leader with 1sts & 2nds
Moonee Valley's Firsts and Seconds have both gone to the top of the ladder after the first two rounds this season, even though we won promotion to a higher grade.
Both teams have won two games out of two - and the Firsts won both matches emphatically, dispatching last year's Grand Finalist Avondale Heights in Round 1, and then passing the fancied St Albans just two wickets down in Round 2.
The Seconds have had closer games, but have still been in control throughout.
Coach Lou Raffaele (left) said it was pleasing that our players had shown they had the capacity to step up in the North A grade.
"While it's an achievement to be on top of the ladder, we have to remember that there will be plenty of challenges coming our way," Lou said.
"I'll be impressing on the players that good teams need to go the whole journey - and that winning two one-day games is just the first part of what our players need to do to take the next step.
"The players can take some satisfaction out of the first two rounds, but we need to immediately put them behind us and ensure we continue to focus on the games coming up."
---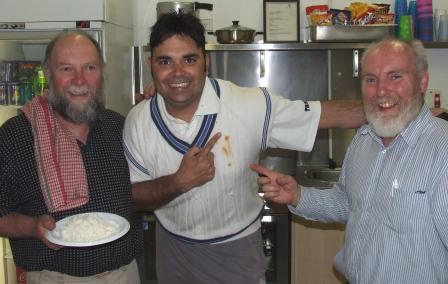 Hot stuff from Amit's kitchen
Moonee Valley First Eleven player Amit Chaudhary has often boasted to his team-mates about the quality of his curry - and at selection night on October 22 he was finally put to the test.

Amit's normal duties as Chairman of Selectors were pushed to one side as he set to work in the Club canteen, cooking up a storm.

After a couple of hours over the hot stove, and with a cooker of plain rice, the fruits of Amit's efforts were put to the test. And the verdict?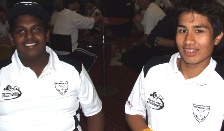 Sensational. We regularly have Thursday night meals at the Club under the watchful eye of canteen manager/chef Peter Fenaughty, but Amit's offering was certainly given the thumbs up.

Amit is shown above with Peter Fenaughty (left) and Eighths captain Allan Cumming. The vote from the rest of the guys at selection was that Amit has their full authority to take control of the canteen any time he likes!

Also prominent at selection were Lalith Buddhadasa (right) and his cousin Channa DeSilva - Channa in his first game for Moonee Valley and both elevated to the Second Eleven. Lalith graduated from being one of our Under 16 captains last season, while Channa is in his final year of juniors.
---
We're representing the North West in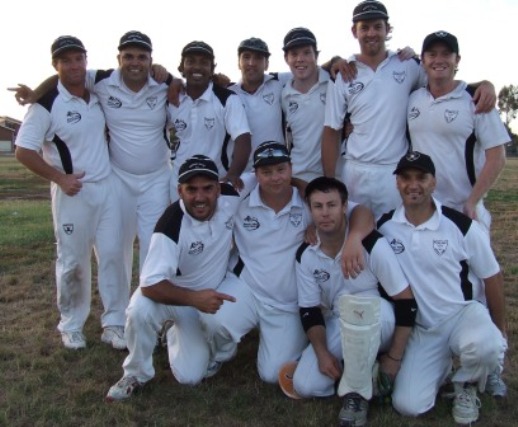 Twenty20
Moonee Valley will be representing the North West Cricket Association in the Kookaburra Twenty20 competition this season, as our reward for winning the NWCA flag in the short game in 2008/09.
The competition kicks off at the Airport West-St Christophers ground in Etzel St on Sunday, November 8.
Moonee Valley, as the NWCA's representative, will be taking on Airport West representing the VTCA and St Francis representing the MMVCA to determine the Twenty20 champion from Cricket Victoria's Region 10.
The winner will then take on the champions from other regions, and the final will be played on the MCG. We will be doing everything possible to ensure it's Moonee Valley.
And here's the team that won the NWCA flag last season.
For more details on the Kookaburra competition, go to our NEWS pages.
---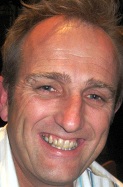 Brett's team goes Fourth

Moonee Valley has recognised consistency of performance over three seasons by promoting our NWCA two-day team to carry the mantle as our Fourth Eleven.
Club coach Lou Raffaele said the performances, which include finals each year, merited the promotion.

The team will continue to play in the NWCA Barron Shield, but will carry the badge of being regarded as our top matting team.
Our MMVCA B Mats team will now be designated our Fifths, while our C Mats team will be known as the Sixths.
Team captain Brett Curran (left) said he and his regular core group of players were proud that the Club's decision recognised their commitment and determination.
"This group of players has been performing at a consistently high level for a number of years now," Lou said.
"Last season they set a new Club record across all grades of 3/475. It is only proper that they be rewarded in the order of our teams."
---
Our Senior Players Handbook: Everything you need to know about our Club - training, policies, contact details, insurance, etc. Click here
---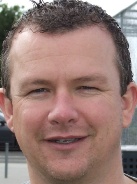 Tony Sherer's our women's coach

Tony Sherer is coach of our women's teams for season 2009/10.
Tony (right) said he was excited at the opportunity to play a major role in the development of our women's teams, which have shown solid improvement in our two seasons in the VTCA.

The Club still has spots for new players in our two teams.

Anyone wanting more information should ring Club President Charlie Walker on 0409 237 543.
---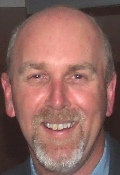 Juniors can still sign up to play


J
uniors in all grades and age groups can still sign up to play with Moonee Valley this season.
Junior Co-ordinator Kevin Gardiner (left) - one of the committed parents at our Club - said as well as Under 16s, Under 14s, Under 12s and Under 10s, Moonee Valley is again running
its Friday evening Milo In To Cricket program for the youngsters.

Girls
While the local competition no longer has specific junior girls teams, Moonee Valley has successfully integrated girls into mixed competition and is providing opportunities for girls again this season. The North West Cricket Association this season is following Moonee Valley's example and nominating grades in each age group where mixed teams can compete.

Anyone wanting more information can ring Kevin Gardiner on 0417 536 896 or email him at
kevingardiner@hotmail.com
---
Main Club contact details:
Charlie Walker - President 0409 237 543; 9370 1802
Kevin Gardiner - Junior Co-ordinator 0417 536 896
Richard Cooney - Club Secretary 0411 034 707


For more contacts, see "Office bearers & Officials" under "Club News & Info" at the top of the page.
(email: -
mooneev@club.cricketvictoria.com.au
)
Our website:
http://archive.mooneevalleycricket.com.au
---
The Moonee Valley Cricket Club is a section of the Moonee Valley Sporting Club .

Last updated: November 2, 2009
For more history on our Cricket Club, including Premiership match reports, click here

November 4, 2009

charlie's firewood