Premierships - Four in 2009/10! - Page 4
by
All the fun and excitement: Our big wins



Our gun player Arosha Perera tied Werribee up with spin. Here he sends one down from the northern end, with Geoff McKeown alert behind the stumps and Kane Harding at mid off.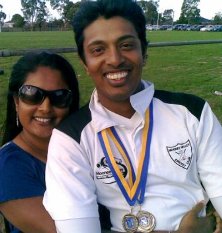 Left - congratulations to a champ: Proud wife Ishani as Arosha Perera displays his Premiership medal and his Man of the Match medal.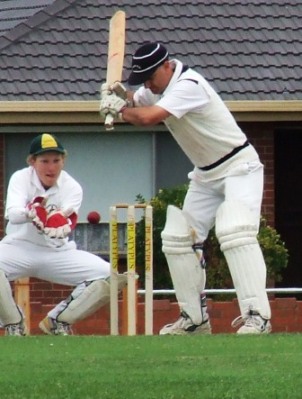 Lou Raffaele (right) lets a ball go as we batted ourselves into a commanding position in the Seconds Grand Final.



Below - Seconds captain Lou Raffaele gets his Premiership Medal from the appointed Match Manager, East Keilor's Andrew Hogan.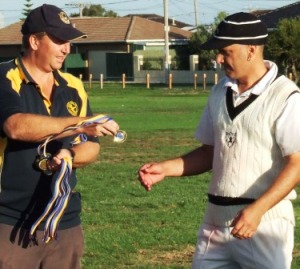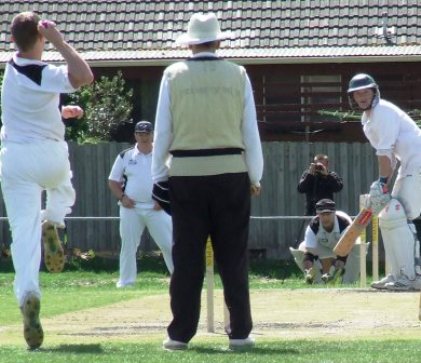 Craig Pridham sends down another rocket in the Firsts Grand Final, with captain Mark Gauci and slip and keeper Geoff McKeown ready to take any edge.









More pictures: Click >>>>>>>>> HERE



























March 27, 2010

charlie's firewood