Premierships - Four in 2009/10! - Page 2
by
Firsts and Seconds get up for the Valleys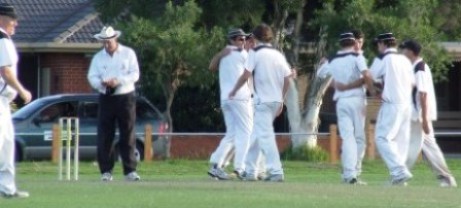 The last ball is bowled in the Seconds Grand Final, and Moonee Valley players race in to celebrate.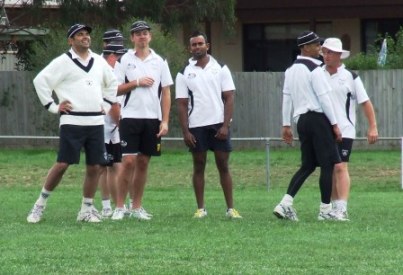 The First Eleven: Warming up before the day's play on the last day of the Grand Final. L-R: Amit Chaudhary, Matt Thomas, Dushan Raveendrakumar, Raj Aiyappan and Sean O'Kane.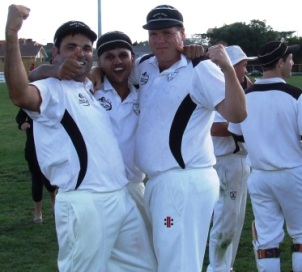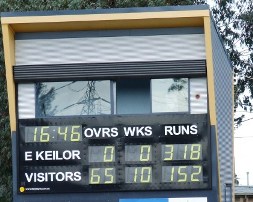 Cause for celebration (right) - Amit Chaudhary, Raj Aiyappan and Geoff Smith, with Sean O'Kane and Geoff McKeown distracted in the background.






The scoreboard in the Firsts (above) - Werribee Centrals fell
well short in chasing down the second innings target of 318.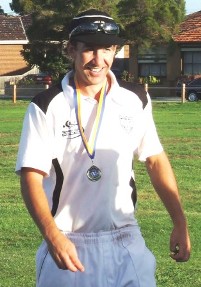 Premiership Medal (right) - Ben Thomas in the Seconds.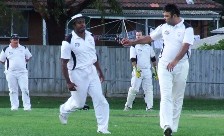 In the field in the Firsts: Left -
Dushan Raveendrakumar offers advice to
bowler Amit Chaudhary, with Geoff
McKeown keeping and Mark Gauci
at slip.








>>>>>>>>>>>>>>>>>>>>>>>>>>>>>>>>>>>>>> More




March 26, 2010

charlie's firewood