Lucknow Pre-Season Trip 2011 - Page 1
by
---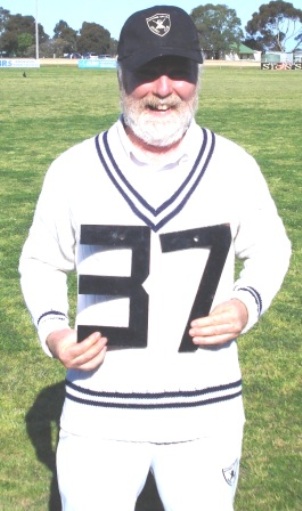 A change of Luck for our Valley tourists

Moonee Valley sent two teams down to Bairnsdale on the September 24/25 weekend for games against Lucknow Cricket Club, and was able to turn the tables on the results from our last visit two pre-seasons ago.

Both our First and Second Elevens won their games, and we got some valuable match practice in.

We're grateful to Lucknow CC and its president, Paul Garry, for again hosting the games, and to its major sponsor, the Grand Terminus Hotel for arranging accommodation for us.

Our First side, batting first, made 3/101 off 30 overs, with Sean O'Kane making 54no and Trent Milne a stylish 25. We got Lucknow all out for 88, with Craig Pridham and Mark Gauci each taking two wickets.

In the Second team, Moonee Valley got Lucknow all out for 89, with Stephen Ward taking an excellent 3/20 and Simon Thornton and Bede Gannon each snaring two wickets.

In reply we made 8/140, on the back of a hard-hitting 37no from Allan Cumming and 23 from Stephen Ward.

Left: Allan Cumming shows his score - 37no.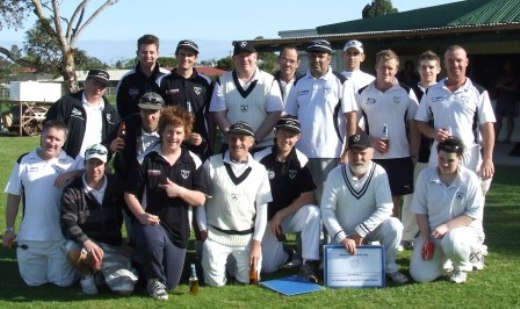 At right: The Moonee Valley squad: L-R - Back - Mark Gauci, Matt Thomas, Steve Nickelson, Simon Thornton, Pat Taylor, Amit Chaudhary, Ashley Krollig, Peter O'Kane, Stephen Ward and Sean O'Kane.

Front - Peter Golding, Ben Thomas, Jim Polonidis, Bede Gannon, Phill King, Craig Pridham, Allan Cumming and Jessie Taylor.






*****

More photos and words: Click HERE



October 31, 2011

charlie's firewood