Darren "Spud" Nagle - Our first to 300 - Page 4
by

Darren Dazzler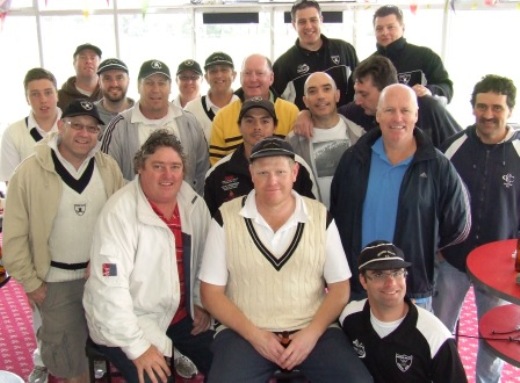 Above: Joining with Spud after the game were a combination of hitters and memories: Celebrating are (L-R) Liam Curran, Norm Wright (back), Paul Hobbs, Steve Herbert, Ian Denny, Terry "Tex" Nagle (front), Dean Lawson, Brett Curran, Peter Gardiner, Dan Terzini, Darren "Spud" Nagle, Daniel Phillips, John Talone, Jim McKenzie, Mark Gauci, Warwick Nolan, Michael Cumbo and Tony Gleeson.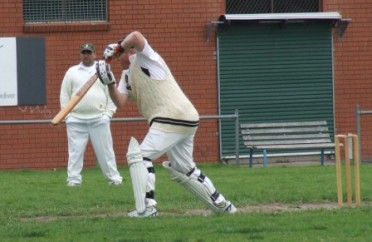 At right: Spud shows a stout defence - and a stout physique - while his Greenvale opponent is ready for a catch which never came.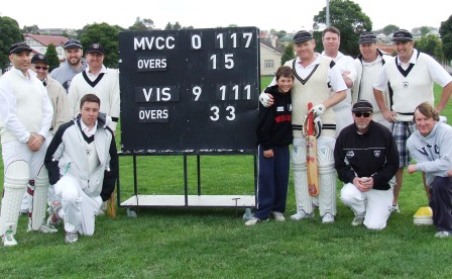 The scoreboard tells the tale of the game: A big win to the Valleys.
The winning team (L-R) John Talone, Paul Hobbs, Steve Herbert, Dean Lawson, Liam Curran (front), Darren Nagle with young Jack, Norm Wright, Kevin Gardiner, Ian Denny, Brett Curran and Steven Ball.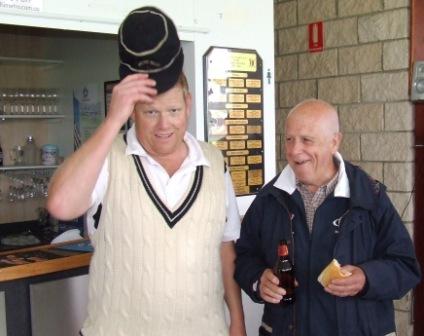 Two cricket legends share a moment during the tea break: Moonee Valley's Darren "Spud" Nagle doffs his cap while acknowledging Carlton CC and Victorian Cricket Association great Gary Schickerling, who attended the game to mark Spud's achievement.






***Back to Page 2>>>>>>>>>>>>>>>> HERE









November 3, 2011

charlie's firewood