Melbourne Cup Day 2011 - Page 2
by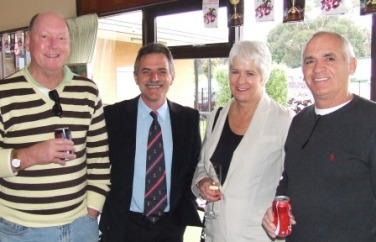 Our Cup Day fun
More than 30 Moonee Valley players, supporters and partners gathered in the bowling club rooms on Melbourne Cup day for our annual get-together.

With master chef Peter Fenaughty in charge of his wood-fired spit, we had a wonderful meal of pork, beef and salads, while enjoying the sweeps run by Danny Terzini and Victoria Thorneycroft.

A good time was had by all.


Above right: Enjoying the day were life member Peter Gardiner with Phill King and Mary and Neil King.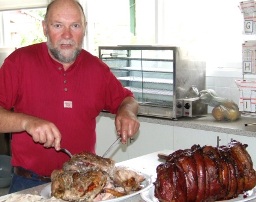 Left: Master chef Peter Fenaughty carves up the meat in the kitchen at the bowling club rooms.





Below: As chief money-collector and enforcer for the day, Kevin Gardiner had his hand on the tiller of our finances. Mick Cumbo (left) just had his hand on the till. Watching over is Dave Wilson.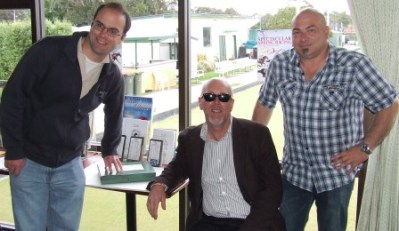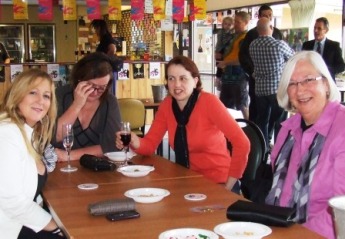 At right: The ladies' table: L-R: Kim Johnston, Jenny O'Brien, Nicole McLachlan and Margaret Deakes.




Below: Enjoying the scenery near the windows were Zaega, Peter Gardiner and Tony Gleeson.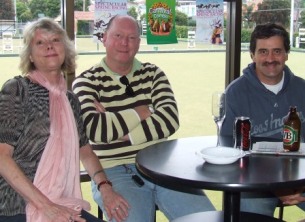 MORE PICTURES TO COME.....































November 3, 2011

charlie's firewood