Archive - juniors up to 2010/11 season Page 2
by
Our Junior Trophies are named after players and officials who have made a significant and lasting contribution to the Moonee Valley Cricket Club over an extended period. To see a list and biography of the MVCC stalwarts and heroes honored by having a trophy named after them, click on the highlighted link.


To see the players - past and present - who have won our Junior Trophies, click on the highlighted link.


The Moonee Valley Cricket Club junior section has won three Premierships - the Under 14 Girls in 2003/04, the Under 14 Black in 2004/05, the Under 12 Gold in 2005/06 and the Under 16s and Under 12 Green in 2006/07. To see the list of Premiership players, click here.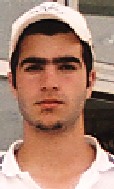 To see our junior century-makers over the seasons, click on this link. At right is Nick Kritharidis, who hit a ton in 2004/05.



See our list of players who've taken Five Wickets in an innings.



For a list of our junior hat-trick takers, click on this link.

Moonee Valley has had a number of our junior players who have taken out the best-in-competition awards over the years, in batting, bowling and wicketkeeping.




---
Click on this link to see the current Junior Wisden and past Wisdens in PDF format.

Click on this link to see our archive of Junior Newsletters.

See this link for our archive of Junior Annual Reports.


...<<Back to Page 1
...<<<<Back to Home page

September 3, 2010

charlie's firewood