NEWS

07/12/2010


Please advise charlie.walker@optusnet.comau asap [more]

06/12/2010


Teams for Tuesday. 5.30pm start [more]

05/12/2010


Mark Madden (left) [more]

04/12/2010


First class cricketer from Pakistan, Ihtisham Uddin - now available for private coaching and tuition [more]

Our Christmas Party and Monster Raffle: It's on Saturday, December 18
We're holding our family Christmas Party and drawing our Monster Raffle at the Ormond Park pavilion on Saturday, December 18, and urge all players, family and supporters to attend.

It's one of our major fundraisers for the year, and it's great fun as well.

We will have music, a catered spit roast meal and full bar service, plus the drawing of our major raffle - with the first prize of $3000 cash.

Danny Terzini is in the process of distributing the scratchie raffle tickets to all players, and we need to have them back a week before the event. Anyone wanting more tickets or more information should ring Danny on 0407 341 477 or president Charlie Walker on 0409 237 543.

Entry to the event is $30 for adults and $10 for juniors, while anyone who sells a book of raffle tickets gets in free.
---
Cricket makes the world go round at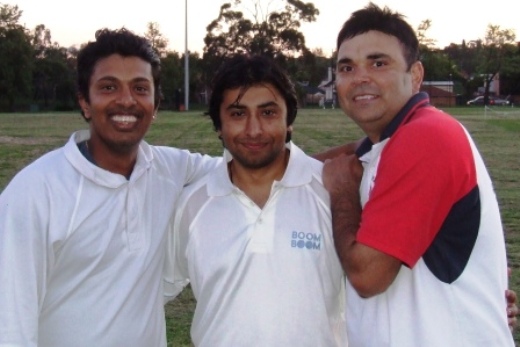 Moonee Valley

Moonee Valley's latest cricket import, Ihtisham Uddin, has arrived in Australia from Pakistan, and has lost no time in settling in to training.

Ihtisham, who as recently as a month ago was playing first class cricket back home, is match-fit and raring to go.

He joins a veritable United Nations vying for spots in Moonee Valley's First Eleven.

And while there are tensions between the countries on the sub-continent, that's just not the case at Moonee Valley - as the picture here shows.

Welcoming Ihtisham are our champion Arosha Perera (left), from Sri Lanka, and chairman of selectors Amit Chaudhary (right), who came from India.

When you include Joel Wilford, Kris Garland and Simon Thornton from England, you can see cricket really does make the world go round at Moonee Valley.

Amit Chaudhary played a key role in liaising with Ihtisham as he worked through his visa application, and was the first person from our Club to welcome him when he arrived on November 10.
---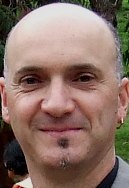 An important message from the Senior Coach
I will be making changes to training, as it has become a little slack lately. From this Thursday onwards, I will be asking that all First, Second, Third, Fifth and Sixth Eleven players train twice per week until we start getting some wins on the board - especially the First and Second sides.

I don't have a regular say in selection, but if it gets to the stage where we are still not winning games, I will be challenging captains on who gets picked, with criteria based on training attendances alone!

Too many players are having an easy ride and it needs to stop, before the season slips away on us.

From now on at training, no-one gets into regular training until laps and stretches are done. Training won't be just about batting and bowling all night, either.

Hard yards will be done by all senior players to get us back on track - and if you can't train, I need to be notified - not the captain or Chairman of Selectors. Any player who can't attend the two sessions will need to ring me or send a text message on 0450 181 948.

The Firsts and Seconds are two more losses away from being out of the finals race, and heading towards the relegation zone - which would let all the hard work done over the last few season go down the drain.

All players need to report to me when they arrive at training, and I will delegate as required. All drills will be assigned by me and nothing will be started unless otherwise advised.

I have sat back, watched and let things go for the first few rounds, but enough is enough. We owe it to ourselves to tighten things up, focus and train hard to enable us to play to the potential we know is there.

Lou Raffaele.
Senior Coach,
Moonee Valley Cricket Club.
22/11/10
---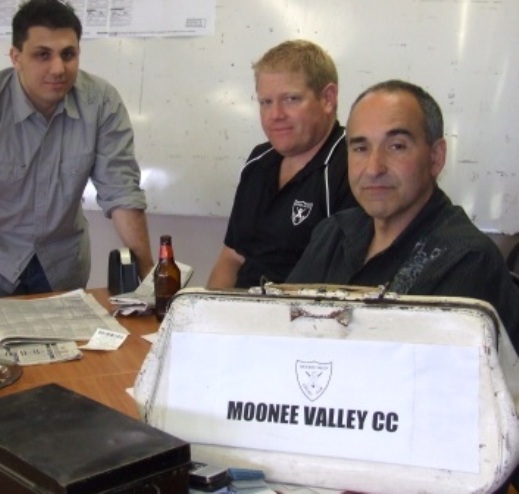 Our Cup runneth over for the big race day

Players, parents, partners, supporters and friends again enjoyed themselves at our annual Moonee Valley Cricket Club Melbourne Cup Day across at the bowls pavilion.


About 60 people joined in for a day of fun, along with an excellent roast cooked by maestro Peter Fenaughty on a wood-fired spit.


It was fun all around as Joe Ansaldo took on the job of bookmaker this year, and at the end of the day returned a small profit to the Club coffers.


At least this year our much-loved player Michael Cumbo didn't clean up the bookie - and indeed Mick made a $50 donation to the Club after he won one of the sweeps.


Thanks also to Dan Terzini for running the sweeps, Peter Smith for his time behind the bar and the members and supporters who provided salads. An excellent day was had by all.


Shown above keeping a close eye on the figures and on the books are Club treasurer Chris Micallef,
life member Darren Nagle and life member and bookie for the day Joe Ansaldo.
For more photos of the day

,

---

Season's memberships
due now:
See the item in our News Pages, or go to the memberships page under the "Club News & Info" heading on the menu bar above.
---
Season 2010/11 - new players welcome at the Valley
New players for all our senior and junior teams are still welcome for the current season.

We have entered nine senior men's teams - four teams on turf, two two-day matting teams and three one-day teams.

Two turf teams and several of our matting teams play Sunday home games, so we have a range of options to suit our players in terms of availability.

We also cater across the spectrum with our senior players, from top-grade cricketers in our highest teams through to occasional and social cricketers wanting to have a hit or roll the arm over in our one-day teams.

Seven of our men's teams played finals last season - four through to Grand Finals - with flags in our Firsts and Seconds.

MVCC Committee member/Junior Co-ordinator Kevin Gardiner said Moonee Valley also fields a team in the Victorian Women's Cricket Association one-day grades, and new players of all levels of experience, starting from beginners, are welcome.

We also field Under 10s, 12s, 14s and 16s. Under 10s: (Friday evening games);Under 12s: (we have grades that play home games on Friday evenings, Saturday mornings and Sunday mornings); Under 14s: (both Saturday morning and Sunday morning grades); and Under 16s: (also Saturday and Sunday grades).

Anyone interested should phone Kevin Gardiner on 0417 536 896 regarding juniors, or MVCC president Charlie Walker (0409 237 543) or Senior Coach Lou Raffaele (0450 181 948) for all other teams.
---
Main Club contact details:
Peter Golding - Club Secretary 0419 009 721
Charlie Walker - President 0409 237 543; 9370 1802
Kevin Gardiner - Junior Co-ordinator 0417 536 896


************************************************************************************************


For more contacts, see "

Office bearers & Officials

" under "Club News & Info" at the top of the page.
(email: -
mooneev@club.cricketvictoria.com.au
)
Our website:
http://archive.mooneevalleycricket.com.au
---
The Moonee Valley Cricket Club is a section of the Moonee Valley Sporting Club .

Last updated: November 27, 2010
For more history on our Cricket Club, including Premiership match reports, click here
You are visitor #
68868
to this site
December 7, 2010

charlie's firewood