Valley Spirit shows out in bushfire appeal: Page 3
by
That's the true Valley Spirit!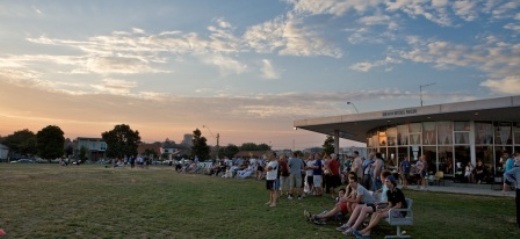 The late evening sky still has a smoke-haze tinge on the horizon, as the crowd at Ormond Park intently watches the fundraising games.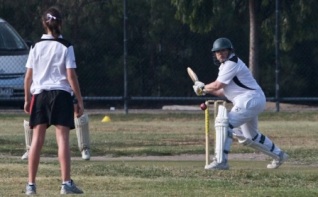 Adele Walker hits out in the Twenty20 game on the eastern oval - actually a Seventeen17 game - as Amelia Radford fields.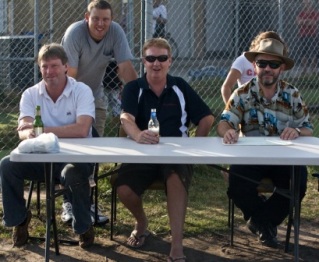 The scoring table officials as the women go through their paces on the eastern oval: L-R: Robert Lumsden, 'Woodsy', Steve Radford and David Carew.



.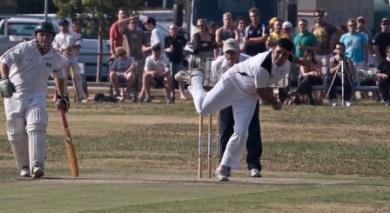 Into the action: Moonee Valley's Amit Chaudhary bowls, while Rest of the World player Glen Courts - a former Moonee Valley champion - backs up.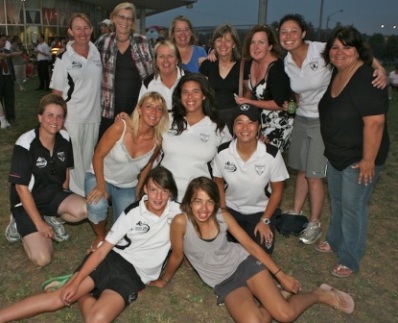 Our Essendon MP Judy Maddigan with our women's team players.
L-R: Back - Roslyn Brelis, Judy Maddigan, Adele Walker, Jan Moore, Vicki Moore, Jenny O'Brien, Carolyn Tan and Belinda Tankard.
Middle - Nicole McLachlan, Sam Lawson, Tanya Intagliata and Tien Ha.
Front - Amelia Radford, Jacinta de Niese.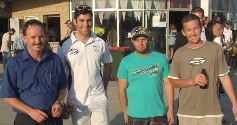 Above left: Craigieburn's Gerard Laffan (left) was watching the
action with Moonee Valley players Tom King and Heath
Webb-Johnson, and past player Tom Taylor.

Our Essendon State MP Judy Maddigan was at the event with us, and even mentioned our efforts in State Parliament the next week. To read Judy's kind words as printed in Hansard, click here.


More pictures: >>>>>>>>>>>>>>>>>>>>> here






February 26, 2009

charlie's firewood