Photos: 2003 Hat Party - Damien Bilsborow Page 1
by
Damien and Sharon Bilsborow's sendoff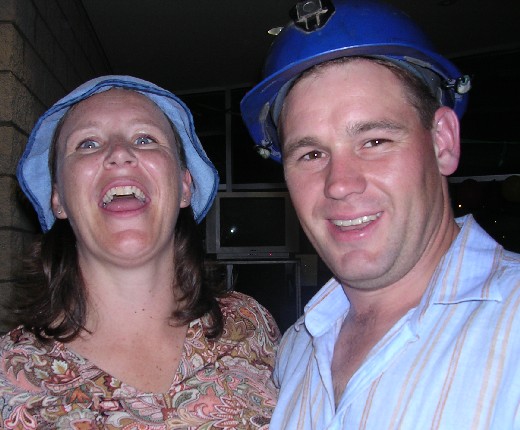 Damien and Sharon returned to Western Australia
mid-way through the 2003/04 season. Damien captained
the Moonee Valley 5ths in its first game back after a lapse
of more than 10 years - in 2003/04.
Their farewell was held in December 2003.
---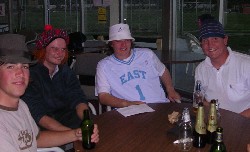 Some young guns from the club: L-R: Tom King,
James Clarke, Tim Fisher and Shane Frenette.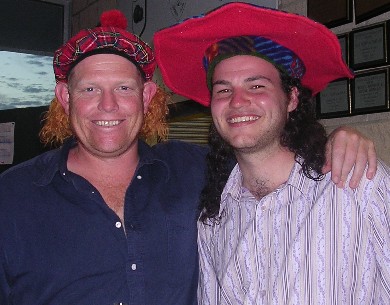 Men in hats: Club president Darren Nagle (left) and Chris Sinclair.

For more photos from the Hat Party, click on this link.

July 11, 2005

charlie's firewood