The Moonee Valley Cricket Club 2005/06 annual general meeting was held on June 30. Some of the key items from the Annual Report are included here.
PRESIDENT'S REPORT
Welcome to what will be my 13th and final president's report for the Moonee Valley Cricket Club. The 2005/06 season was no different to any previous, with the committee again tackling head-on new ideas in the hope of becoming a stronger & more successful club.

I have much to cover so I will break my report down to three major sections, all in point form.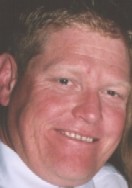 Firstly, SEASON 2005/06.

*
Another first for our club when we fielded 7 senior teams & managed to find grounds for them to play on. Add our 11 junior teams and this surely makes us one of the largest clubs going around.

*We fielded a team in the Wednesday turf competition with some success. Thanks to Mark Gauci, Rex Bennett and those who played for your efforts.

*After much hard work from John Talone & Michael Felle, Arosha Perera was recruited from Sri Lanka. We began to see the best of Yoshi after Christmas & hope this form continues when he joins us again next season. A great cricketer and more importantly, a great person.

*Sambo very successfully organised the Christmas raffle function which was attended by many. With the help of Kim Simmons, he also put together a fantastic calendar which was supported by new club sponsors.

*Kevin & Peter Gardiner's U12 team won the premiership, this being the club's 3rd junior flag. Charlie Walker & his junior committee again doing a wonderful job.

*Under the guidance of Dino Sapuppo, the 3rd XI made the finals.

*I am proud of the way the club handled a difficult situation when the captain/ coach walked out on us. Well done everyone with special thanks to 3 true clubmen in Tony Gleeson for coaching, Mark Gauci for taking on the role of senior captain & Sandro Capocchi for being chairman of selectors. They stood up when we needed them most.

*Charlie Walker received the best clubman award for a record 4th time. Don't know what to say to Charlie but thanks 'wild man'.

*Joe Ansaldo was deservedly recognised with Life Membership; well done 'Fingers'.

*Ian Denny played a club record 250 games for Moonee Valley, a wonderful achievement by a great clubman.

Secondly, HIGHLIGHTS OF MY 21 YEARS ON COMMITTEE


*After many years without them, the club raised enough funds to erect practice net facilities.
*We purchased a bowling machine.
*With the help of Chris Ayers & Dan Terzini, we started a junior section and we now have 11 regular teams and a junior committee.
*Warwick Nolan & Charlie Walker started our 1st websites.
*Increased the number of senior teams from 4 to 7.
*Have won 8 senior & 3 junior premierships.
*The Cricket Section has continued to excel with its finances.
§ We moved our top teams to a turf competition after many successful seasons in the matting competition.
*We worked very hard to have a turf wicket table installed at Ormond Park and with the help of Ian Beel; it has become one of the premier wickets in the area.
*The Sporting Club Committee ensured we now have a new match day pavilion and we said a sad farewell to the old 'Dungeon'.
*A Bridge Club with approx. 250 members has now joined the Sporting Club.
*Recruited 2 international players in Will Mallory & Arosha Perera.
*Continue to obtain new sponsors.
*We have had numerous competition award winners & so much more.


Without a doubt, nothing would have been achieved without you, the members. I can't put into words what our club means to me & to so many so thank you to all previous & current players, families & friends for making the club what it is today.

Thank you also to this season's committee for a job well done and to Tony Gleeson who has indicated he is standing down as treasurer after some diligent years of service.

A special mention to all those who have made the effort to join the committee over the seasons, we should be proud of what has been achieved.

Too many to mention but I wish to particularly say thanks to John 'Odie' Talone for his efforts. He stood down this season from the secretary's position & I hope his contribution to the club over many years is never underestimated nor forgotten.


Thirdly, FUTURE CLUB FOCUS
*I believe the club needs to continue to seek grants & funding to further improve our facilities.
* Maintain a culture of individuals challenging themselves to play at higher levels.

*Keep a focus on recruitment of players while continuing to nurture the kids that are coming through.
*Encouragement of new faces to join the committee.
*Commitment to gaining new sponsors and to support them & current sponsors.
*Continue to source new grounds for our increasing number of teams.


Finally, thanks to Sambo who will be taking over the role of president next season. I am certain the 'big fella' will do a wonderful job with his fresh ideas & it is important we all give him & the new committee our total support.

Enough from me, I will see you at the AGM and next season for more great times and memories at our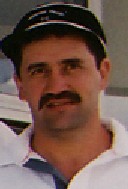 fantastic club.

Darren 'Spud' Nagle.*******************

To see the annual report from 2005/06 coach Tony Gleeson (right), click here.

To see the juniors report from Charlie Walker, click here.

***TO SEE REPORTS FROM PAST SEASONS, CLICK HERE

July 11, 2005

charlie's firewood