Our Moonee Valley Juniors
by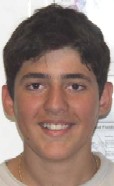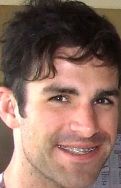 Our Moonee Valley junior cricket program

Moonee Valley Cricket Club has a well-developed and well-regarded junior program, from its inauguration in 1996 as a parent-based section of the Club.

We field teams in the Under 10, Under 12, Under 14 and Under 16 age groups in the North West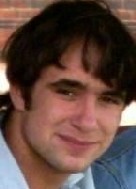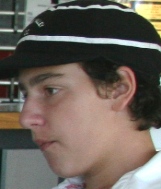 Cricket Association, and our program has been successful in developing many young players for senior cricket.

Players in our Under 16 grades, and players who are confident and ready in Under 14s, are encouraged to try senior cricket with our Club, either on an occasional basis or as a regular senior player if they are keen.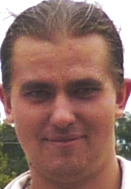 We have developed our program to suit the flexibility and needs of our players and families.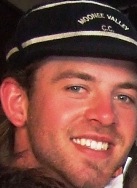 Moonee Valley pioneered Sunday cricket in the NWCA, as we responded to feedback from our families - particularly those where the juniors had compulsory Saturday school sport commitments - that we needed more flexibility in our structure.

As a result, Moonee Valley has teams at the Under 12, Under 14 and Under 16 age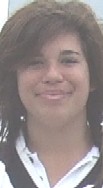 groups that play Sunday home games, as well as teams which play the more traditional Saturday morning fixtures.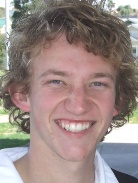 Under 10s are a Friday evening grade. But with our preparedness to be flexible, Moonee Valley has also introduced a Friday evening Under 12 team - because it meets the needs of our families.

Moonee Valley was also a pioneer in junior girls cricket, and won the inaugural NWCA Under 14 Girls Premiership. But with the decline in girls teams from other clubs in recent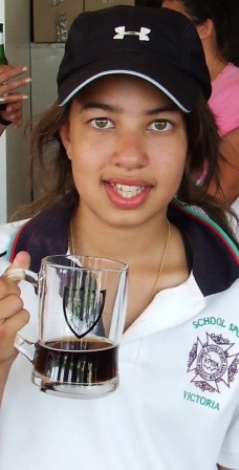 seasons, the local competition was discontinued. The NWCA then adopted Moonee Valley's new model of bringing its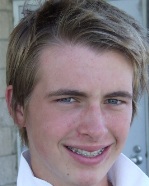 girls together in one team in the lower grades in the relevant age group, and encouraged other clubs to do the same.

Our junior teams playing Saturdays and Sundays all start their matches at 8.20am, and games must be finished by 11.45am. Under 10s, and the Friday night Under 12s, commence at 5.15pm. Matches are normally finished by about 8.30pm.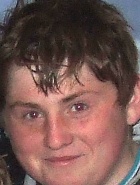 Our Club colors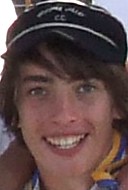 The Moonee Valley Cricket Club's colors are black and white. The Club has vests, jumpers, playing shirts, playing pants, caps and wide-brimmed hats for sale with the Club emblem embroidered on.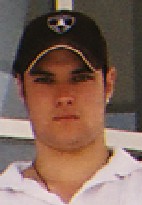 We also have after-match or training shirts, and Club shorts with our Club emblem for sale.

While we encourage all of our players to wear Club gear with our emblem, it is not compulsory, and we accept our players wearing other whites and head gear.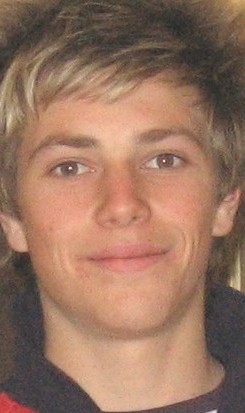 Training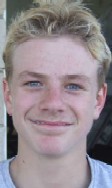 Training sessions typically run from 4.30 to 6pm or a little after in the season. We do our training at our main home ground, which is Ormond Park in Pattison St, Moonee Ponds.

Training days are:
Under 10s - Monday evenings.
Under 12s - Wednesday evenings.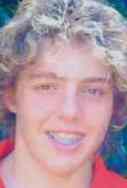 Under 14s - Thursday evenings.
Under 16s - Tuesday evenings.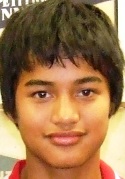 Our seniors train on Tuesdays and Thursdays, so Under 16 and Under 14 training coincides with those days to encourage our older juniors to join in.

Our historical record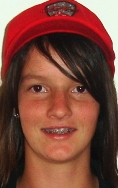 Each season the Moonee Valley Cricket Club produces a Junior Wisden, which sets out the playing record of our players since our junior inception. It also records the relevant team statistics and personal achievements.

To see a copy of the current Junior Wisden, click on this link.

Junior Contact Details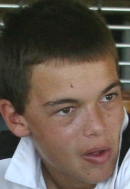 Moonee Valley Cricket Club's junior co-ordinator is Kevin Gardiner. As junior co-ordinator, Kevin is also a member of the MVCC Committee, which ensures that junior issues and junior development are always strongly considered. Kevin is also a junior parent, so the matters which are important to young players and their families are also important to him.

The Club President, Graeme "Charlie" Walker is also a past junior co-ordinator, holding the post from 2001 to 2008 when he was elevated to the presidency.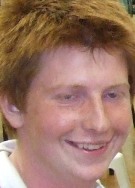 Anyone wanting more information on our juniors can phone Kevin Gardiner on 0417 536 896 or via email at kevingardiner@hotmail.com while Charlie Walker can be phoned on 9370 1802, 0409 237 543 or emailed at charlie.walker@optusnet.com.au

Who are those players pictured here?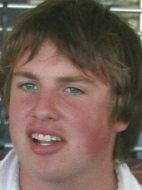 The players pictured here are all products of our Moonee Valley junior program, and are showcased because of their achievements either at junior level, since graduating to senior ranks, or both.

The players and their achievements are: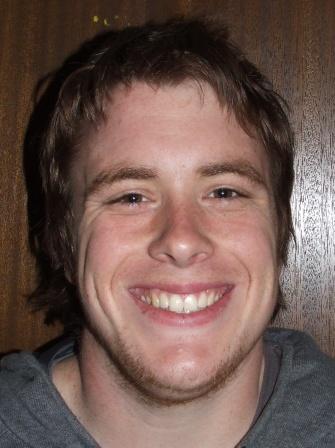 Charles Aitken - still working his way through the junior age groups, with a NWCA Under 12 bowling award in 2009/10.
Robbie Ball - a top wicket-keeper batsman at junior level who also played in junior representative teams, and took his skill through to the senior level, playing Seconds finals in his first full year as a senior.
Frank Bonfa - a two-time junior premiership player now making his mark in senior ranks.
Peter Chiera - most junior runs at Moonee Valley with 1811, and now a regular Seconds player with Sub-District club Coburg.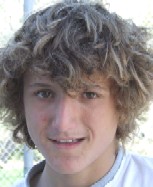 Jacinta deNiese - won a VWCA wicket-keeping and batting award for her efforts in our women's teams while still just 14. Also won a NWCA Under 12 batting award against the boys.
Bede Gannon - a two-time junior hat-trick taker, Bede played a key role in our 2009/10 North B2 premiership.
Daniel Gorham - a junior hat-trick taker and two-time junior premiership player, Daniel played in senior finals while still aged 15.
Tom King - 1405 junior runs at Moonee Valley, the second highest total of all time, and the two best individual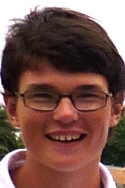 season run tallies - 440 runs in 2003/04 and 426 runs in 2001/02
Matt Thomas - the first of our juniors to play First Eleven cricket, and a member of our 2009/10 North A1 premiership team.
Murray Walker - the first of our juniors to regularly play senior turf cricket, and the first to play in a senior turf final - the 2002/03 North B 2 finals
Joshua Maginness - man of the match performance in our 2009/10 North A2 premiership team, with two half-centuries and a marathon 166 overs at the crease over two innings.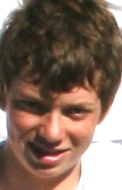 Chris Stafford - most wickets of all time in our juniors - 115 @ 8.06; and most junior wickets in a season, with 35. Won a NWCA bowling award with 30 wickets at an average of 1.77.
Sean Sturrock - selected in Cricket Victoria's High Performance Academy and a regular First Eleven player for Premier club Melbourne. Also played Under 17s for Victoria.
Amelia Radford - player of the tournament in the Commonwealth Bank Under 16 State women's titles in 2010, and a regular senior player at Moonee Valley while still aged 14, winning matches against senior women with both bat and ball.
Luke Malone - a hat-trick taker at Under 10 level, Luke has progressed through the ranks and played in our 2009/10 Third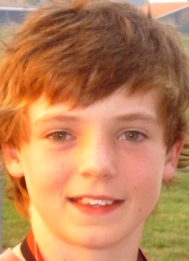 Eleven grand final as a 14yo.
Nigel Walker - a former junior captain, has the second-best senior bowling figures of all time for players who graduated from juniors - 7/49.
Beau Velona - the first of our juniors to take a senior hat-trick - which he did while still playing in junior ranks.
Daniel Comande - a promising junior who showed his potential by winning the NWCA Under 14 bowling award in 2007/08.
Luke Marinelli - a highly promising gloveman and opening bat with still a final year in juniors in the 2010/11 season. Has already made his mark in senior ranks.


Jesse Nankivell-Sandor - a junior hat-trick taker who has progressed to senior ranks and takes an ongoing interest in the development of young players coming through.
Tanya Intagliata - played juniors right from Under 10s and doubled up in the girls' teams, and as a result is our junior games record-holder. Was an inaugural member of our senior women's team.
Paul Bannister - his first Under 12 game was a Premiership. Paul was still in Under 10s when called up.
Joe Carroll - a top-notch wicketkeeper who played a crucial role with the bat in an Under 16 Premiership, and kept for our Firsts the following season.
Sam Coventry-Poole - a top junior player who has carried his skills over to the senior level, with a turf century in 2009/10.
Jesse Felle - a top-performing junior who can - and does - do anything with both bat and ball.
Ben Coote - a tear-away fast bowler, now terrorising batsmen in the lower Premier grades, playing for Footscray-Edgewater.
Kam Kenny-Jones - in his first year of Under 16s he was inaugural winner of the Gary Schickerling Best Player Award, named after the legendary player and administrator at Premier club Carlton.

---
For more junior information, go to
Page 2
To see junior information from earlier seasons, click HERE
To see stats from previous seasons, click

HERE



<<Back to home


Photos - 65pix wide

June 2, 2005

charlie's firewood