Our Twelve Valley teams in the finals: All the details
by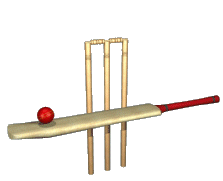 Twelve Valley teams in the finals!
Moonee Valley has got TWELVE teams contesting finals this season - so things are looking good for the guys and girls down at Ormond Park.


We've got six senior teams and six junior teams in the finals action - so there will be plenty of viewing for spectators over the coming weeks.


Our finals teams are:


* First Eleven (

skippered by Mark Gauci, right

)
* Second Eleven
* Third Eleven
* Sixth Eleven
* Ninth Eleven
* Tenth Eleven
* Under 16 D
* Under 14 D
* Under 12 B
* Under 12 D
* Under 12 E
* Under 12 F
We haven't won a senior Premiership since 2000/01. In that time we've won eight junior flags, including three in 2007/08. So get behind our teams and give them the support to go all the way.

The Firsts are playing the Semi Final at home at Ormond Park v Aberfeldie Park. The game is this Saturday and Sunday, starting at 1pm.

The Seconds are playing the Semi Final away v Aberfeldie Park. The game is this Saturday and Sunday, starting at 1pm. It's being held at Aberfeldie Park East, off Bruce St, Moonee Ponds.

The Thirds are playing the Semi Final away v St Marys. The game is this Saturday and Sunday, starting at 1pm. It's being held at HG Smith Reserve, Cnr The Avenue and Macarthur Rd, Parkville - Melways Map 2B, A 1.

The Sixths are playing the Semi Final away v Pascoe Vale Central.The game is this Saturday and Sunday, starting at 1.30pm. It's being held at Seth Raistrick Reserve, Sydney Rd, Campbellfield. Melways Map 7, F 6.

The Ninths are playing the Quarter Final v Kealba Green Gully. The game is this Saturday starting at 1.30pm. It's being held at Green Gully Reserve, Green Gully Rd, Kealba, Melways Map 14, E 7.

The Tenths are playing the Quarter Final v St Andrews. The game is this Saturday starting at 1.30pm. It's being held at Fairbairn Park No. 2, Woods St, Ascot Vale. Melways Map 28, C 9.

The Under 16 White team is playing the Semi Final v Doutta Stars. The game is this Saturday and Sunday starting at 8.20am. It's at Buckley Park East, Cooper St, Essendon. Melways Map 28, C 1.

The Under 14 D team is playing the Semi Final v Airport West-St Christophers. The game is this Saturday and Sunday starting at 8.20am. It's at our home ground, Ormond Park in Pattison St, Moonee Ponds.

The Under 12 B team is playing its Quarter Final v Westmeadows. The game is this Saturday starting at 8.20am. At Debney Park, Mt Alexander Rd, Flemington.

The Under 12 D team is playing its Quarter Final v West Coburg. The game is this Saturday starting at 8.20am at Shore Reserve, Reynard St, West Coburg. Melways 29 C 2.

The Under 12 E team is playing its Quarter Final v Keilor. The game is this Saturday starting at 8.20am at Keilor Park Reserve No. 5, Keilor Park Dve, Keilor Park. Melways 15 D 5.

The Under 12 F team is playing its Quarter Final v Broadmeadows. The game is this Saturday starting at 8.20am at our home ground - Moonee Ponds Central School, Wilson St, Moonee Ponds. Melways 29 A 6.




March 3, 2009

charlie's firewood