Jim & Tien's wedding 2011 - Page 2
by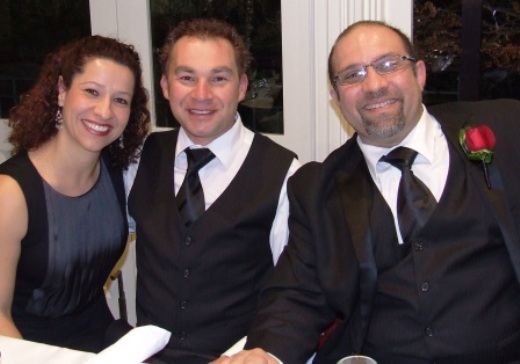 Jim and Tien's wedding

Valley stars past and present were out in force for the wedding of Jim Polonidis and Tien Ha - who both pull on the whites for our Club.

The best illustration of weight of numbers was in the games played statistics - there were 4537 games of cricket for Moonee Valley represented around the tables at the reception, from Robert Goss, who played one game with us, through to Club games record-holder Darren "Spud" Nagle, presently on 298.

Above: Agatha Soccio with the Best Men going around: Dean Jukic (centre) and Joe Bonfa.
Below right: Mr Popularity: Glen Courts gets a smooch from wife Kate and from Dale Hadfield.

The games represented at the wedding are: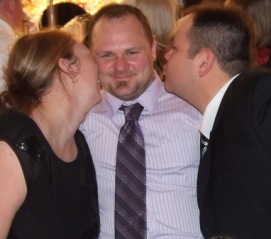 Joe Ansaldo 256
Clare Ardern 49
Joe Bonfa 140
Sandro Capocchi 264
Mark Cini 147
Glen Courts 43
Michael Cumbo 113
Natalie Demarte 32
Bede Gannon 65
Kevin Gardiner 153
Mark Gauci 159
Matt Gauci 113
Tony Gleeson 81
Robert Goss 1
Tien Ha 46
Dale Hadfield 82
Dean Jukic 141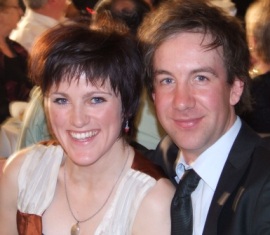 Joshua Maginness 67
Jim McKenzie 219
Geoff McKeown 131
Nicole McLachlan 38
Darren Nagle 298
Paul Nicol 149
Daniel Phillips 107
Jim Polonidis 200
Lou Raffaele 50
Dino Sapuppo 88
Bob Sciacchitano 241
John Talone 253
Rob Taylor 67
Tom Taylor 35
Dan Terzini 213
Ben Thomas 90
Matt Thomas 100
Victoria Thorneycroft 39
Simon Thornton 21
Charlie Walker 66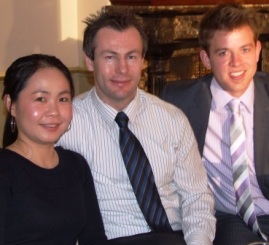 Above: Clare Ardern and Ben Thomas.

Below right: Tom Taylor (left) with Dino and Flavia Sapuppo.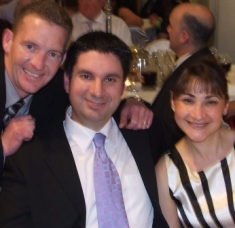 At left: Christine and Geoff
McKeown with Matt Thomas.















More Pictures: Click HERE








August 10, 2011

charlie's firewood