Golden run ends for our Liam
by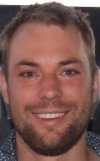 ** GOLDEN RUN ENDS FOR OUR LIAM **

The unprecedented run of three consecutive centuries has come to an end for Valley batsman/wicketkeeper Liam Shaw - but he didn't go down without a fight.
Liam followed up on his 333 runs without an out by going out on 87 in the Sixths match against Ascot Vale at Ormond Park on February 4. But the century was going to elude him anyhow - Liam was just the second Valley wicket to fall for the match, and when he was out on 127 we had tied the score.
The 87 gave Liam an average at long last in games after the Christmas break - an average of 420!. And if you add in his last score before Christmas also 87 - he's scored an incredible run of 507 runs across five innings at an average of 253.5.
He's in rare company.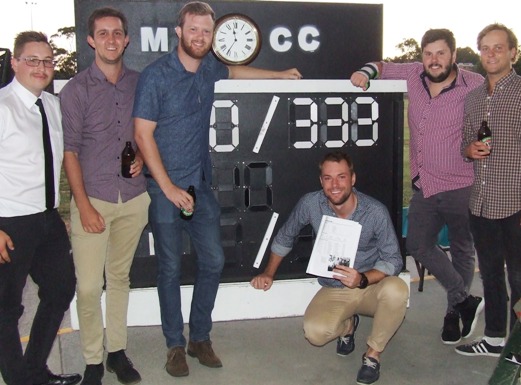 Liam's whirlwind 128no in the Fifths on January 7 was followed by 100no in the Sixths the following week - and he repeated the dose on January 21 with an unbeaten 105 against Ascot Vale.
After his second ton Liam became just the ninth player in Club history to ton-up in successive games - but he was part of that illustrious group for just one week before setting a new standard all of his own.
At right: Liam Shaw holds the page in Moonee Valley's Wisden where he will stand alone with three consecutive centuries - 333 runs without losing his wicket - with teammates (from left) Nick Brelis, Paddy Shelton, Justin Trowell, Shane Chalmers and Charlie Jackson.
It's the most sustained run of top form in Moonee Valley history.
Liam played his junior cricket at Old Students Cricket Club in the Shepparton district, but dropped out of the game for about seven years before he was enticed to play with mates at Moonee Valley.

***See the articles following Liam's great run with the bat.

* Liam's third ton
* Liam's second ton
* Liam's first ton



See
---
February 5, 2017

charlie's firewood