Fifths fundraiser game - 2004: Page 2
by
Fifths fundraiser game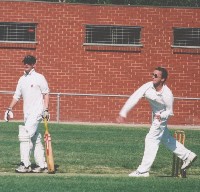 On March 14, 2005 - the end of the first season back, the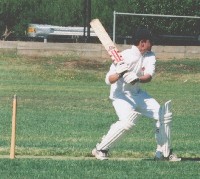 players who had been part of the Fifths got together for a Sunday barbecue and match to help raise funds for the junior roll-out pitch we'd had to buy to enable our younger teams to play home games at Ormond Park.

James Clarke hits out with the bat (above).

Tom Taylor bowls in the
charity match while
James Clarke backs up (above).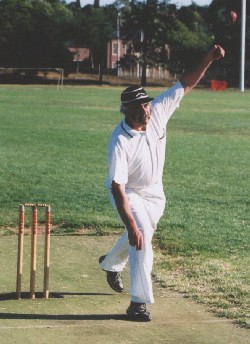 Charlie Walker
shows his
bowling style (left).













For photos of the team line-ups, click here.

July 12, 2005

charlie's firewood