Moonee Valley Girls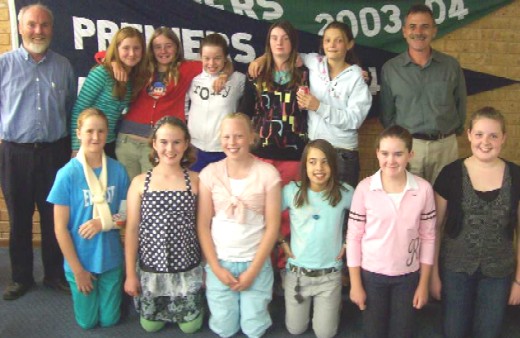 The 2006/07 group of girls at the Junior Presentation night: L-R: Back - team manager Allan Cumming, Molly Fairweather, Emily Wilson, Maddie Symons, Madeline Stafford, Stacey Stanley and coach Phill King. Front - Lauren O'Meara, Ruby Cumming, Rosie Finlay, Jacinta de Niese, Rose Harrington and Lily Angus.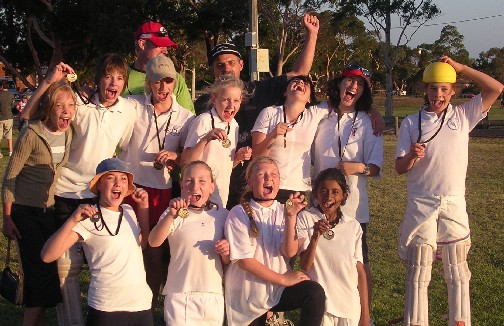 The Moonee Valley Under 14 Girls Premiership team, 2003/04, with coaches Vince Duffus (left) and Phill King.

(From left) Coaches Vince Duffus and Phill King celebrate with the victorious Moonee Valley girls: Middle - Hannah Simmons, Chloe Wilson, Eleanor Vallier, Eliza Downie, Lily King, Lisa Spagna and Ellyn Duffus and Front - Grace Finlay, Amelia Ferrier, Leisha Millanta and Shavindhi Welivitiya.

Girls cricket at Moonee Valley

Moonee Valley is fielding its junior girls players in mixed teams in the North West Cricket Association in the 2008/09 season, following the lack of support from clubs in having a separate junior girls competition.

And this season we also have a second women's team in the Victorian Women's Cricket Association, so our junior girls have a career path with their cricket. We have junior girls playing in the Under 14s, Under 12s and Under 10s this season.


Training

Phill King is an accredited coach, parent and player for Moonee Valley and will manage team training. Training is on Tuesday afternoons for the Under 10s from 4.30 to 6 at Ormond Park, in Pattison St, Moonee Ponds. The Under 12 teams train on Wednesdays - same place, same time.

Training has an emphasis on developing the girls' fielding skills. We anticipate some specialist coaching clinics for the girls throughout the season run by other coaches and players, and also allow the girls to try out with the club's bowling machine.

For further information about the teams or girls' cricket, please contact Phill King - 9387 7825 (AH) or 0419 185 450 or by email - phill.king@spatialvision.com.au

FOR TRAINING

Please bring
1. Runners and shorts (or) track suit pants (remember scratchy pads)
2. Water bottle, snack, sunscreen, a hat as weather dictates etc.Weather.
Should it be raining heavily at the end of school or the temperature is over 30 degrees at the end of school, training will be called off.
Should you wish to confirm with Phill, phone him on (BH) 9691 3026 or mobile 0419 185 450.

COSTS

$155 per season – this is a one-off payment which is inclusive of full social club membership for each player. Sibling and family membership concessions are available and other concessions may apply – please contact Phill King or Charlie Walker (Junior Cricket Club Co-coordinator) for further information.
The North West Cricket Association's rules allow girls to play two years out of age group - so 12 year-old girls can play Under 10s cricket, 14 year-old girls can play Under 12s cricket, and so on.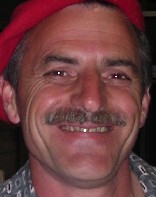 The Moonee Valley Cricket Club provides the cricket gear required for the teams - bats, pads, helmets, gloves, etc.

Any girls (or their families) interested in finding out more about our cricket teams can send an email to the Club on mooneev@club.cricketvictoria.com.au or ring coach Phill King on 9387 7825 or 0419 185 450.



>>>>>--- For the match report on our 2003/04 Premiership win, click on this link.


Coach Phill King




<<<< ---- Back to Home page

September 3, 2010

charlie's firewood