30 year Anniversary and Reunion - Page 5
by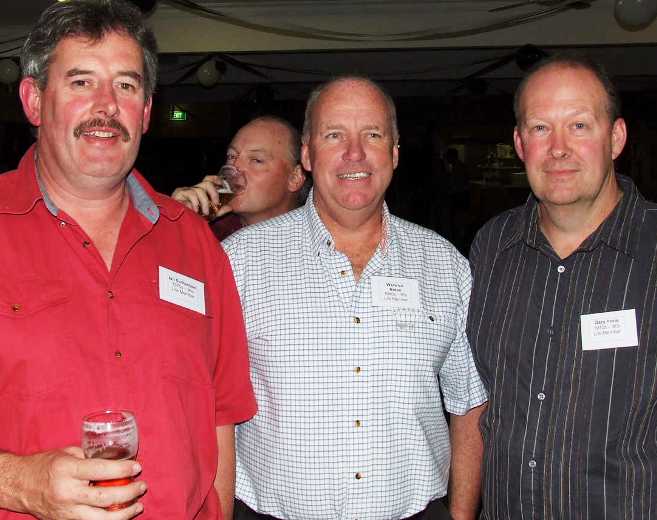 Some of our stars: L-R: Ian Sutherland, Warwick Nolan and Gary Irons, with Peter Bevis looking in over the back.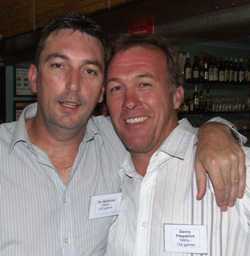 Two of our old stagers - new Life Member Jim McKenzie (left) with Danny Fitzpatrick.






One of the players from the 1977/78 Premiership, Roger Chitty, was unable to be at our reunion because he was tied up helping organise the Metropolitan Fire Brigade's run from London to Gallipoli starting Anzac Day.



Here's a photo of Roger getting ready for the run, and here's the run website to provide more information.

You can follow some links from the site to see Roger's personal details.

http://www.thegreatanzacrun.com/mission.php

April 30, 2008

charlie's firewood