---
PAYING SENIOR FEES
It's important that Moonee Valley's senior players are aware of their options and requirements to pay their fees in season 2007/08.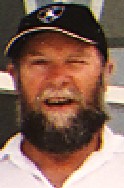 It's been detailed in several newsletters, and the options are quite clear.

Senior players MUST pay their fees in full by the THURSDAY SELECTION NIGHT before the first game on the October 6 weekend, or else they revert to the pay-by-week option.

The "paid in full" fee is $250 ($145 for students, unemployed or other concessional people). That is their season's full payment. They do not have to pay what in the past has been the $5 per week match fee. This represents a significant saving of around $100 on what the full fee was last year.

Players who do not PAY IN FULL by the THURSDAY SELECTION NIGHT are automatically placed on the pay-by-week option, which requires payment of $20 for each day's play ($10 per week for students, unemployed and eligible concessions).

Both options include sporting club membership, and will help us improve our cash flow through the Club.


Players wanting to pay their fees have plenty of options to pay committee members, who have receipt books on hand. You should see either

Treasurer Peter Fenaughty (above right)

, Assistant Treasurer Paul Comino, President Sandro Capocchi, Vice President Jim Polonidis or Junior Co-ordinator Charlie Walker.

Several of these guys know how to drive the EFTPOS machine - so we will take cash, cheques or card.

---
Senior practice matches - this Sunday!
We are playing two senior practice games against East Keilor on Sunday - a turf match and a synthetic wicket game.

Intending players need to be at Overland Reserve at 9.30am for a 10am start. Overland Reserve is off Parkside Ave in East Keilor, at Melways Map 27 D1.

Anyone interested in playing should ring Mark Gauci on 0413 182 717 asap.



---
Senior Wisden - It's out now!!! Click here or on the link below!!!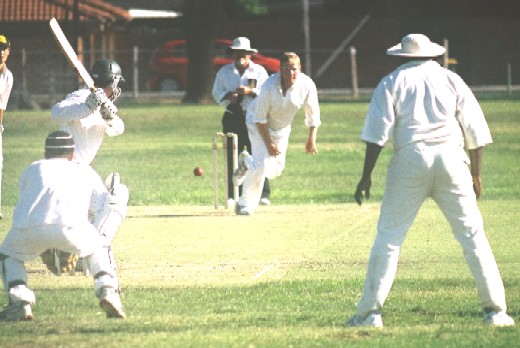 Darren "Spud" Nagle is shown in action here, bowling against Flemington at home in the Moonee Valley Firsts win on February 3.

Darren features prominently in the 2006/07 Wisden for his 559 runs @ 50.8. He's one of our five Wisden Cricketers of the Year, is in Moonee Valley's Wisden Team of the Year as an opening bat and is just one game away from becoming only the second Valley player to play 250 games.

The Senior Wisden is out NOW. Click HERE to view it. Follow the links on the Juniors page for the 2006/07 Junior Wisden.

---
Schedule of our training sessions
Juniors training has its sessions from 4.30 to 6pm. And our seniors are training from 5pm on Tuesdays and Thursdays.

Under 16s and Under 10s are training on Tuesdays, Under 12s on Wednesdays and Under 14s on Thursdays, all at our Ormond Park ground. ****For the next few weeks, the Under 16s are training at our Debney Park ground.

Our Under 14 Girls will train on Mondays at the commencement of the final school term in October.

There are still spots available in teams in each age group. As well as the traditional Saturday morning games, we have teams which play Sunday games in the Under 16, 14 and 12 age groups. More details: Phone Charlie Walker 0409 237 543.

To see our Junior Handbook for Players & Parents - all you need to know about our junior program - click on this link.
---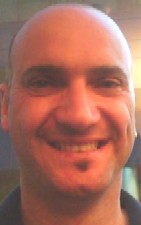 Lou lines up to coach Valleys this season

Moonee Valley has a new coach for season 2007/8, with Lou Raffaele (left) joining us as playing coach.
Lou's career dates from 1984/85, and he's seen success with St Paul's CC (now known as Seabrook), West Newport, Bellbridge (now known as Hoppers Crossing) and East Coburg.
Moonee Valley well remembers Lou from East Coburg - as a century in the semi-final knocked Moonee Valley out of the fight for the flag in what was our last season with our top two turf sides in the MMVCA before moving to the Victorian Turf Cricket Association.
In 2005/06 Lou joined Epping in the Diamond Valley league and made the grand final. Lou took a break from cricket in 2006/07 to relax the body and enjoy the birth of his son. Our MVCC bylaws require us to advertise the coach's position each season. Last year's coach, Vik Chand, did not reapply.

---
NEW PLAYERS WELCOME!!!

Moonee Valley Cricket Club welcomes new players for the 2007/08 season.
This season we intend to field nine senior men's teams, a senior women's team and up to 16 junior teams.

New players are welcome to join us at any level.
This season we are planning:


*

Three senior men's two-day turf teams – two playing Saturday home games,
one playing Sunday home games.

*

Three senior men's two-day synthetic teams – two playing Saturday home games,
one playing Sunday home games.

*

Three senior men's one-day synthetic teams – two playing Saturday home games,

one playing Sunday home games.

*

One senior women's one-day synthetic team – playing Sunday home games.

*

Two Under 16 teams – one playing Saturday home games, one playing Sunday
home games.

*

Four Under 14 teams – two of them playing Sunday home games, two playing
Sunday home games.

*

Two Under 14 Girls teams – playing Friday evening games.

*

Four Under 12 teams - three playing Saturday home games, one playing
Sunday home games.

*

Four Under 10 teams – playing Friday evening games.

Anyone wanting more information or details on how to register should phone Charlie Walker on 0409 237 543 or send an email to mooneev@club.cricketvictoria.com.au
---
An Author Among Us
Kam Kenny-Jones is an all-rounder of some note, having commenced playing with our U14 team last season. He combines an upright and patient batting technique with some very attacking shot-making, can swing the ball both ways and moves quickly in the field.
Kam's dad, Ross, also has a few strings to his bow, if the recent publication of his latest book, "Humanity's Mirror: 150 Years of Anatomy In Melbourne" is any guide.
Reviewed very favorably in the Sunday Age in July, Ross' book is no dry academic work but rather takes a very lively approach to the history of medical education and highlights how it's often had more twists and turns than a small intestine.

"A rich feast of adventure, scandal and humour" is how the Faculty of Medicine's own website describes it. Congratulations to Ross and the Kenny-Jones family. Click here to find out more.

---
Thumbnail - 113 pixels deep.

5cm deep - 180-190 pixels deep

September 28, 2007

charlie's firewood