We join winter cricket with a real bang
by
We join winter cricket with a real bang
Moonee Valley made a stunning debut in the Mid Year Cricket Association when we walloped a massive 7/333 off the hapless Pascoe Vale Central attack in our first outing in the winter whites.

And that wasn't the end of the story, as we bundled Pascoe Vale out for 128 in 19 overs in our debut game, at our Fairbairn Park No. 8 home ground on April 27.

The Pascoe Vale players didn't know what hit them when the mild-looking Jake de Niese let fly as an opening bat.

Left: The keeper doesn't know where the ball is, but just look at the eyes of our batsman Jake de Niese and the slip fieldsman - the massive pull shot cleared the boundary for six.

The first over he faced netted 14 runs and the second 26 as Jake flayed the ball to all parts of the boundary. He was caught for 42 off probably no more than a dozen balls - and the shot he went out on was hit flat and hard, and would have also cleared the rope had the fielder not been there.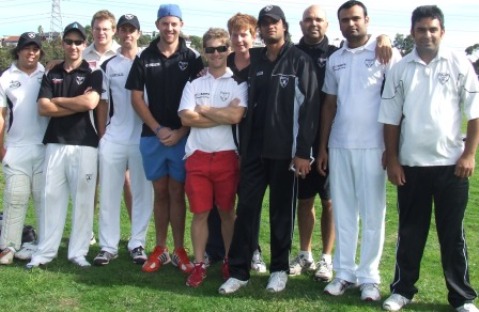 But Jake was just part of our debut juggernaut. Matt Thomas made 75 not out, Muhammad Maaz 52 not out and Amit Chaudhary welcomed his return to the Moonee Valley colors with 52. Even Umar Farooq looked an accomplished bat, flicking the opening bowler off his hip for six.

We made short work of denying Pascoe Vale's run chase, with Saeed Akram and Amit Chaudhary each taking three wickets, and skipper Stephen Ward and Muhammad Maaz taking two.

Amit's first wicket for the day brought up a milestone, as he was stranded on 99 club wickets when he departed Moonee Valley at the start of the summer season. Welcome back!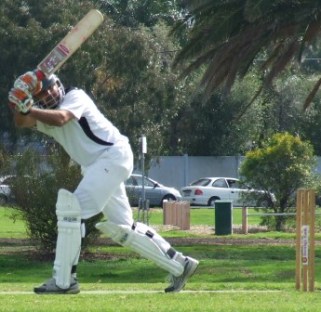 Above right: Our debut winter comp team: L-R: Jake de Niese, Ben Thomas, David Leece, Michael Ozbun, Matt Thomas, skipper Stephen Ward, Bede Gannon, Muhammad Maaz, Amit Chaudhary, Saeed Akram and Umar Farooq.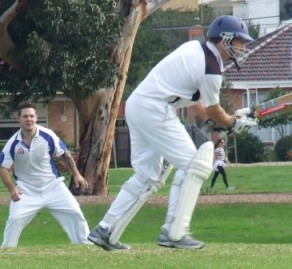 At right: Amit Chaudhary was quickly onto the front foot in his return for Moonee Valley, hitting some brutal shots.

At left: Ben Thomas showed some fine touch early.







---
April 28, 2013

charlie's firewood