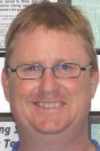 Valley really puts the score on the board
Moonee Valley really put the score on the board on the October 25 and 26 weekend, recording wins in the six senior games in which we played.


And when you add in the fact that our three Under 16 teams all recorded wins, things are looking on the up for the Valleys.

One weekend doesn't make a season, but it was an encouraging indicator of what we hope is to come, and vindication of the work we've done in recent seasons to develop the Club's player base and talent.

Our Firsts, Seconds and two Women's teams each played one-day matches, while the Fourths, Fifths and Sixths were finishing off two-day games - as were the Under 16s. Dean Lawson from the Sixths (right) hit his maiden century.

The Thirds, Sevenths, Eighths, Ninths and Tenths all had byes for the spring racing carnival.


Our Firsts recorded their first win of the season in the tightest match for Moonee Valley - and followed on from their tie the previous week.

Chasing Aberfeldie Park's 8/205 on our Ormond Park batting heaven, Moonee Valley First Eleven got off to a bright start with Raj Aiyappan (60no) and Geoff McKeown 34. We fell a bit behind the required rate at times, but big hitting from Amit Chaudhary (21) and coach Lou Raffaele (26no) (left) got us home off the second ball of the final over.

Visiting Aberfeldie Park, our Second Eleven didn't have the butterflies of a cut-throat result. We held Abers to 8/175 with Jim Polonidis (4 wickets) and Josh Maginness the chief destroyers.


We always had the run chase in hand with Pat Felmingham's 64 as an opener, Josh Maginness (right) with 62 and captain Daniel Phillips chipping in with a handy 45.

The Fourth Eleven made 242 on the first week, recovering from 5/80 thanks to a patient 81 from Dino Sapuppo - his highest score for the Club - and 52 from evergreen John Talone. On Day 2 we quickly made inroads into West Coburg's batting, having them 3/13. Chris Baker took 5/29 as we wrapped them up for 136.

Our Fifth Eleven ventured to West Coburg, and were always in the box seat after amassing 7/307 on Day 1, bankrolled by Sandro Capocchi's 120. But Sam Coventry-Poole and his 80 was also a major contribution, particularly following on from his unbeaten 62 the previous week.


On Day 2 Sandro Capocchi (left) quickly forgot his wonky knees and bowled 24.3 overs unchanged to snare 3/38. Frank Bonfa also took three wickets. With Sandro's efforts for the match, it was no wonder that he had a thirst up when he accepted his Man of the Match mug.

Relishing the chance to play at home on the Sunday, the Sixth Eleven put together a competitive score on Day 1, with the highlight of the team's 248 being the maiden century of Dean Lawson (124).

Day 2 was always going to be hard for Sydenham Hillside but they managed to string some partnerships together, particularly after tea when the weather was hot and tiring. But we rolled them for 173, with the hard work being done by our young guns from the Under 16s, Ben Coote with three wickets and James Johnston with two.

It was Derby day for our women's teams, with Moonee Valley Black fixtured to play Moonee Valley White. We were able to transfer the game from Debney across to the Ormond Park turf to showcase the event.

The Victorian Women's Cricket Association had fixtured the round as a Twenty20, so there was plenty of action. White won the toss and batted, and compiled 3/137, on the back of skipper Sam Marr's 93 not out. But Black kept in the game in the chase, and Sally Rotunno's hard-hitting 27no was the highlight as the team put on a respectable 5/106.

The highlights of our Under 16 wins were a stylish 98not out from Robbie Ball, 88no from Sean Ross and 78 from Lalith Buddhadasa.


October 29, 2008

charlie's firewood