Triple centuries - Valleys hit out
by

---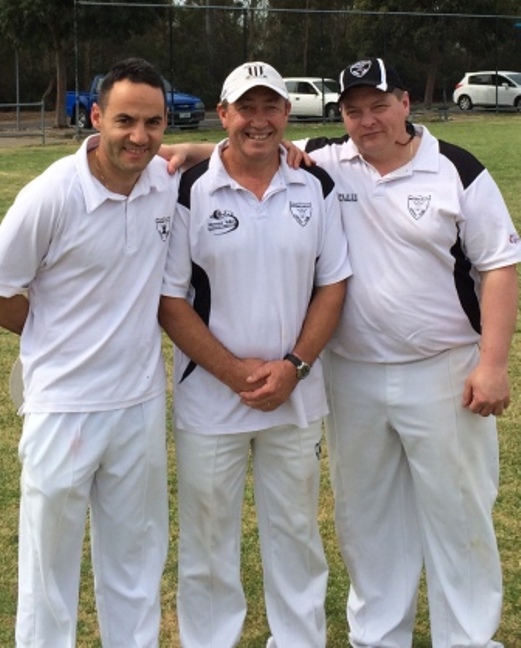 The records tumble for Valley's Mighty Fighting Sixths
Three Moonee Valley batsmen pulverised the opposition when our Sixths played Ascot Vale in the Barron Shield match on October 19.

As well as setting a new record score across all grades, the Mighty Fighting Sixths had three individual players notch up centuries, and another two with half-centuries.

Our centurions were Sam Carbone with 119, captain Mark Gauci with 106 and the returning Paul Edwards, who topped all-comers with a stylish 136.

It was Eddo's first game for more than 20 years, and his feat demonstrated why experienced Valley hands like Brett Curran and Tony Gleeson have been trying to get him back in the whites. Needless to say, Moonee Valley went on to win the match comfortably - despite a century by a ring-in player who captain Gauci graciously allowed to play on Week 2 of the two-day game at Ormond Park, and an injury drama when our John Petropoulos took a fantastic catch to dismiss their century-maker on the boundary and then hit his head on the ground. John P may have spent a night in hospital with concussion, but he held the catch!

For more details of the match, click HERE.

Above: Triple centurions: In a Moonee Valley first, three of our players each got a century in the one innings of a game. From left - Sam Carbone, Paul Edwards and Mark Gauci.

---
October 21, 2014

charlie's firewood