Sandro & Kimmie's wedding - Page 3
by
Sandro & Kimmie's wedding
LEFT: In front of the chapel: L-R: Peter Fenaughty, Phill King's wife Sue Eldridge, Virginia Gardiner, Phill King and Kevin Gardiner.






BELOW: L-R: Kim Simmons, Jodie Talone, Darren Nagle and John Talone.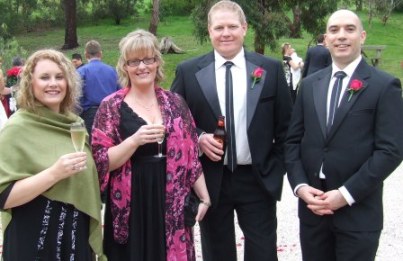 BELOW: Is Sandro out? The guys from the Moonee Valley Cricket Club appeal - vigorously - for Sandro's wicket.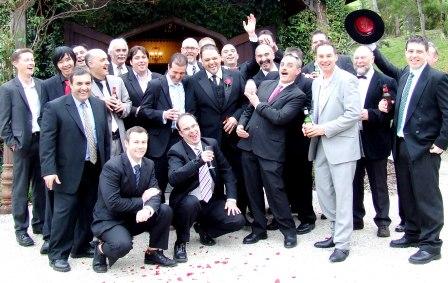 BELOW: Can you take the lad anywhere? Jim "Stynesy" McKenzie, intent on his phone call outside the reception, didn't notice the change from lawn to pond weed - and so walked straight into the dam! Here he starts to dry off.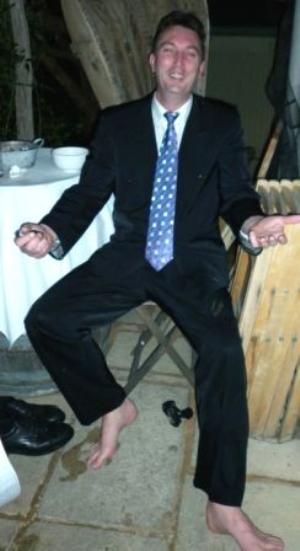 Photo courtesy Samantha Smith.






October 18, 2010

charlie's firewood