Reunion/Team of the Decade Page 1
by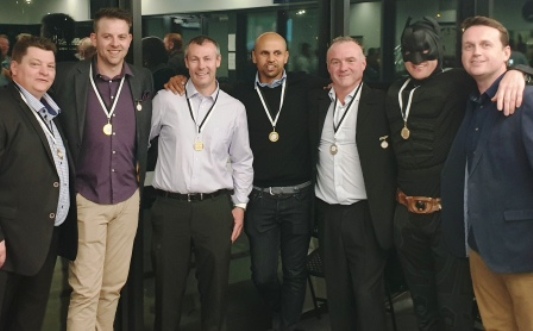 The 2019/10 season was our big year - the first time that we had multiple senior teams win a Flag in the same season.
And it was an even bigger year in that the multiple teams were our Firsts and Seconds - which elevated us to the second-highest grades in the VTCA.
At right: First Eleven Premiership Players: L-R Mark Gauci, Matt Thomas, Geoff McKeown, Raj Aiyappan, Sean O'Kane, Craig Pridham dressed as Batwoman, Kane Harding.
We've had a big decade since then, and that period included years when we had 10 senior men's teams and two women's teams.
With that many players to choose from, we had to go for multiple Teams of the Decade.
The First Eleven Team of the Decade was fine - selected from our top grade acoss the 10 years.
The other two teams pulled together stats from all other grades - up to 11 other grades in some seasons - and the judges had the difficult task of selecting and distilling performances and selecting two "other" Teams of the Decade.
Thanks to our judges.
For the First Eleven Team of the Decade our judges were Mark Gauci, Matt Thomas, Peter Golding and Charlie Walker.
For the other two teams, our judges were Danny Terzini, Jim Polonidis, Peter Golding, Liam Shaw, Brendan Rhodes and Charlie Walker.
You might argue the toss on some of the selections, but a lot of hours went into analysis and deliberation.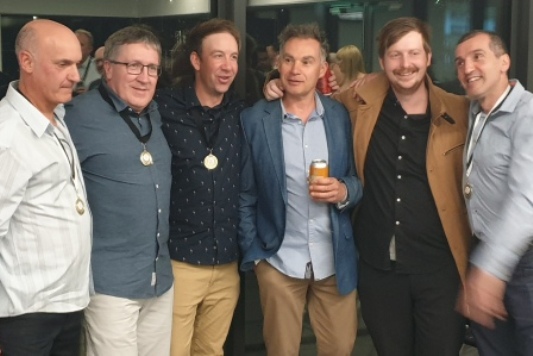 For the record, the players of the decade in each team - in batting order - are:
Firsts: Raj Aiyappan, Pat Felmingham, Arosha Perera, Ihtisham Uddin, Nadeera Thuppahi, Chanaka Silva, Matt Thomas (vc), Mark Gauci (capt), Amit Chaudhary, Channa DeSilva (wk), Craig Pridham, 12th man Daniel Comande.
At right: Seconds flag winners: L-R Lou Raffaele, Peter Golding, Ben Thomas, Dean Jukic, Bede Gannon and Jim Polonidis.
Team 1 - Other Grades: Dean Lawson, Liam Shaw, Geoff McKeown (wk), Ian Denny, Lou Raffaele (capt), Sam Carbone, Peter O'Kane, Sean O'Kane, Jim Polonidis (vc), Daniel Phillips, Simon Thornton, 12th man Jack Newman.
Team 2 - Other Grades: George Pearson, Ben Thomas, Sunny Sharma, Danny Terzini (vc), Darren Nagle, Neil King, Dean Jukic, Jesse Felle, Murray Walker, Peter Golding (wk), Brett Curran (capt), 12th man Heath Webb-Johnson.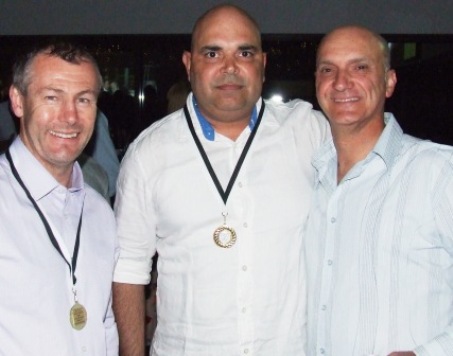 At right: Back together: Premiership players L-R Geoff McKeown, Amit Chaudhary and Lou Raffaele.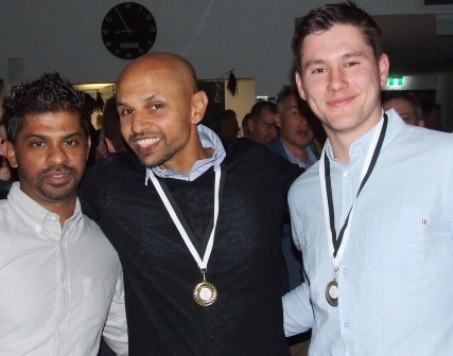 At right: Celebrating: L-R Sameera Vithana, Raj Aiypappan and Jack Newman.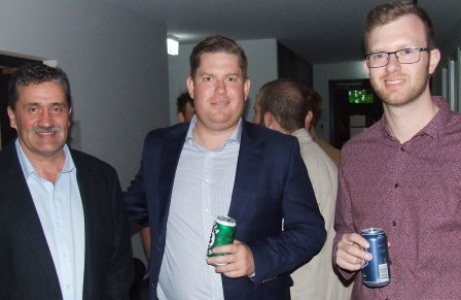 At right: Having fun: L-R Coach Tony Gleeson, Sam Walker and Justin Trowell.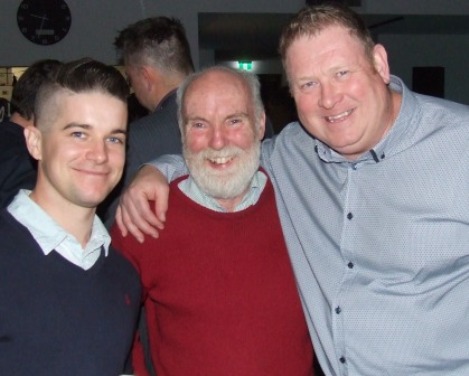 At right: At the function: L-R Stephen Ward, Allan Cumming and Simon Thornton.





***MORE PHOTOS AND DETAIL CLICK HERE

November 3, 2019

charlie's firewood