Our winter comp presentation night
by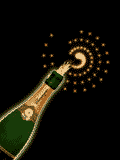 Our Winter Comp presentation night
We're holding our Winter Competition presentation night at the Ormond Park clubrooms on Sunday, October 27.
Trophies for the batting award, bowling award, fielding award and Most Valuable Player will be announced and presented, along with bowling milestone trophies, presented by our skipper, Stephen Ward.
We had a great start to our inaugural season in the Mid Year Cricket Association, but tapered off after that. But hopefully it means we'll be more determined for the 2014 season.
Moonee Valley players and supporters should arrive from 6pm, and we'll be hoping to see our Fifths - playing on the turf wicket in the Mercantile Cricket Association - on their way to another win.
The bar and canteen will be open, and we'll have a barbecue meal.
Anyone wanting more information should ring Charlie Walker on 0409 237 543.





October 18, 2013

charlie's firewood