Our Valleys Committee 2008/09
by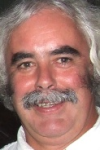 Our Valleys Committee 2008/09


Graeme "Charlie" Walker has been elected president of the Moonee Valley Cricket Club, after seven years as Junior Co-ordinator and 12 years involvement with our juniors.

Charlie has taken on the top role from Sandro Capocchi, who did not renominate after two years in the role due to work commitments.
Sandro nominated Charlie for the presidency when names were called at the May 28 annual general meeting.

The financial report from Treasurer Peter Fenaughty showed a healthy profit for the Club, which in 2007/08 fielded 24 senior and junior teams – making us one of the four biggest clubs in Melbourne.

Club vice-president Jim Polonidis and Secretary Richard Cooney were re-elected unopposed to their positions,
demonstrating stability and an orderly succession plan for the Club's administration.
Assistant Treasurer for the past two seasons, Paul Comino, has stepped up to the Treasurer's role to round out the four-member executive.

The 2008/09 committee following on from the AGM is:
President – Charlie Walker (right).
Vice President – Jim Polonidis.
Treasurer – Paul Comino.
Secretary – Richard Cooney.
Sponsorship Manager – Kim Johnston.
Assistant Treasurer - Phill King.
Junior Co-ordinator – Kevin Gardiner.
Equipment Manager – Daniel Phillips.
Canteen Manager – Peter Fenaughty.
Funds Manager – Jenny O'Brien.
Merchandising & Clothing Manager – Steve Malone.

***The position of Events/Function Manager is still unfilled, and applications have been invited.
For contact details, go to the NEWS banner on top of the home page, and find Club Office-bearers and Officials from the drop-down menu.
Comments from the President - see here

September 19, 2008

charlie's firewood