Our new committee 2010/11
by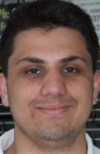 Our Club Committee 2010/11
The Moonee Valley Cricket Club held its Annual General Meeting at the Ormond Park bowls club rooms on Thursday, August 5.
As well as the general business transacted at the meeting, copies of the 2009/10 Wisden were released to our members for the first time.
It included the MVCC Wisden Team of the Year, the five Wisden Players of the Year and a host of other stats and information from the 2009/10 season and from across the whole history of our Club.
Around 40 members attended and heard detailed reports - the President's Report, the Coach's Report, the Treasurer's Report, the Junior Co-ordinator's Report and the Women's Report.
Details of the elections for the Club Committee were:

*President - Charlie Walker re-elected unopposed.
*Vice President - Simon Thornton elected.
*Treasurer - Chris Micallef re-elected unopposed.
*Secretary - Peter Golding elected.
*Assistant Treasurer - Stephen Tassos elected.
*Junior Co-ordinator - Kevin Gardiner re-elected unopposed.
*Senior Commitee Member - Richard Cooney elected.
*Canteen Manager - Peter Fenaughty re-elected unopposed.
*Sponsorship Manager - Ryan Fairclough re-elected unopposed.
*Merchandising Manager - Steve Malone re-elected unopposed.

We are still seeking a nomination for an Events Manager, and for positions on a sub-committee to support that manager. Anyone interested should ring Charlie Walker on 0409 237 543.




August 6, 2010

charlie's firewood