Our cricket season comes down to the count
by
Our cricket season comes down to the count

Moonee Valley held its Most Valuable Player and Fieldlow awards count on the March long weekend, and a big group of players had a lot of fun as the votes were read.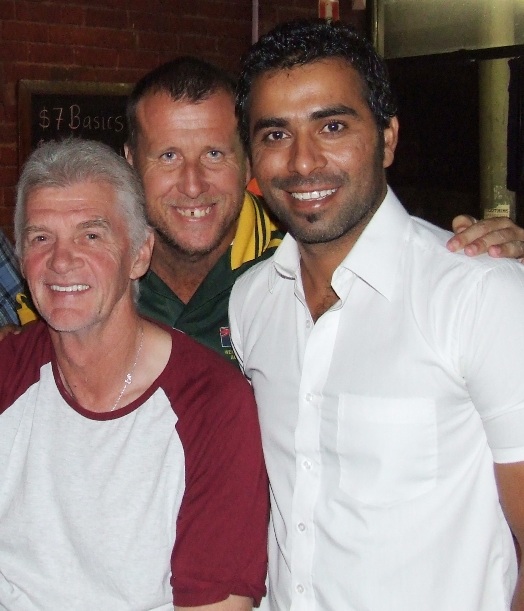 The Sunday evening event at the Reunion Bar in Ascot Vale had plenty of spice, as both the Seconds and Sixths had won through to Grand Finals that day - both in games which held a bit of drama.

The Sixths were struggling at 5/65 on the Saturday before posting 222 and rolling Jacana for 131, while the Seconds had the game in hand for much of the two days before shoring up the second innings as Flemington tried for a reverse outright.

So the March 8 MVP night had a bit of a gala to it - but the players also know there's still plenty of hard work to be done before we can truly celebrate.

Our winners were:

Most Valuable Player - Firsts Matt Thomas; Seconds Channa DeSilva; Thirds Saad Hussain; Fourths Jesse Nankivell-Sandor; Fifths Danny Terzini; Sixths Kevin Gardiner; and Sevenths Shane Chalmers.

Fieldlow fielding award - Firsts Troy Eden; Seconds Michael Ozbun; Thirds Michael Ozbun; Fourths Mark Cini and Allan Cumming; Fifths Shaun Rayment; Sixths Sean O'Kane and Sam Carbone; Sevenths Vishal Chopra.

Our thanks to Matt Clare and the Reunion Bar for sponsoring our MVP night.

Above: Coach Rex Bennett at our MVP night, with Fifths fielding winner Shaun Rayment (centre) and Firsts player Khalid Hassan.

*****CLICK HERE for all the voting details and more photos from the night.
---
March 9, 2015

charlie's firewood