Nate Wolland's incredible knock
by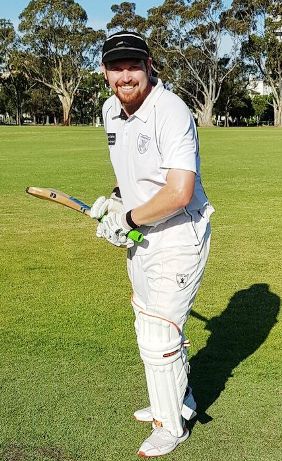 Nate Wolland's incredible

knock

Nate Wolland wrote himself into the Moonee Valley record books with his magnificent innings of 210 not out to steer the Thirds home to an important victory on December 16.
It was even more incredible in that Nate wasn't even meant to play that weekend, but stepped in and helped out to ensure the Thirds had a full complement.
Our First Eleven captain in 2015/16 and 2015/17, Nate has been opening the bowling in the Ones all season, but pulled out of the last round before Christmas because of an ankle injury.
At right - Nate still had a spring in his step when he came off at the end of his 210 not out.
Even though he has only batted once this season, for 3 not out at No. 11, Nate was happy to step in to help out the thirds as a batsman - and stand-in skipper Ben Skok gave him the responsibility of opening.
And Nate didn't let him down, steering the side to victory over Barnawartha North in the Mercantile Cricket Association with an over to spare.
Nate's innings was the third-highest in the history of the Moonee Valley Cricket Club, behind only Peter Brear's 218 in 1994/95 and Matt Gauci's 211 not out against Coolaroo - ironically also a December 16 one-day fixture, in 2006.
Our only other 200-plus score was Dean Lawson's 205 not out in 2014/15.
Nate hadn't given any prior indication of a latent batting talent, scoring on 113 runs in his Moonee Valley career, which started in 2014/15. Nate's highest previous summer score was just 16, while he excelled with a high of 28 in winter comp.
His knock was reminiscent of Australian fast bowler Jason Gillespie, who scored a double century against Bangladesh in 2006 - ironically his last Test. Hopefully Nate's got a few more games left in him!
Wags at our club have told Nate that his double ton is the highest score by a Kiwi in Australia since Ross Taylor hit 290 in the Perth Test in 2015/16.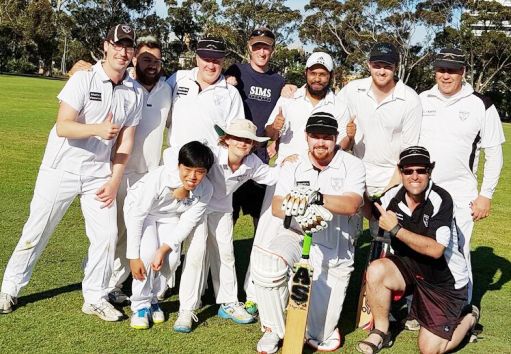 Above: Nate is mobbed by his winning teammates. L-R: Back - Ben Skok, Jacob De Niese, Peter Golding, Daniel Ayers, Azhar Mohammed Khan, Justin Trowell, Ian Denny. Front - Nam Nguyen, Joshua Norsetter, Nate Wolland and Brendan Rhodes.

December 17, 2017

charlie's firewood