Melbourne Cup Day 2010 - Page 2
by
Our Melbourne Cup Day function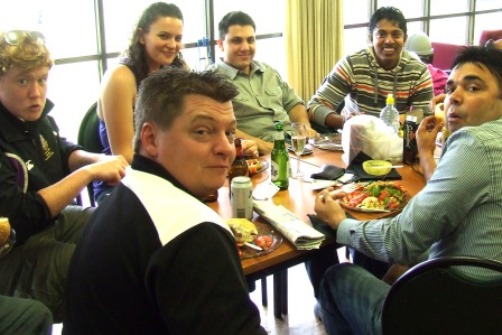 Enjoying the meal and the races: Above - Clockwise from front: First Eleven captain Mark Gauci,
Kris Garland, Kim Capocchi, Chris Micallef, Arosha Perera and Chairman of Selectors Amit Chaudhary.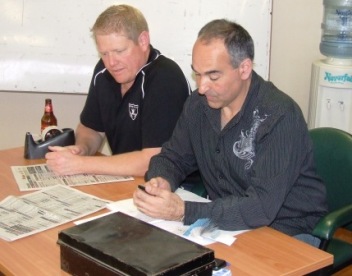 Right: Studying the form before the races: Darren Nagle (left) and our bookie for the day, Joe Ansaldo.


Below: Two young men with not too much on their plate, and with absent brothers: Ben Thomas (left) and Nigel Walker.
Ben's brother Matt is travelling overseas, while Nigel's brother Murray is studying in Canberra.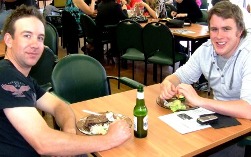 At right: Sixths captain Danny Terzini (left) and Peter Smith spent plenty of time behind the bar looking after their interests of their team-mates.




More pictures:

November 13, 2010

charlie's firewood