Incredible Ian's 300-game milestone
by Charlie Walker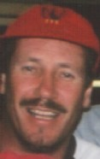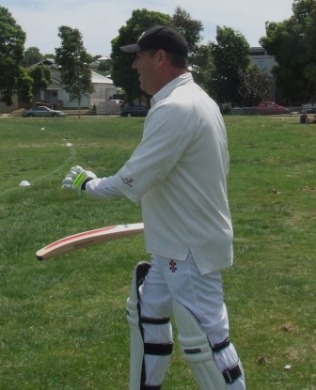 ---
300 great reasons to celebrate Ian Denny's career
Stars of the past and stars of the future were on hand when Ian Denny played his 300th game for Moonee Valley on December 1. Fittingly, he was at home at his beloved Ormond Park when he brought up the milestone.
Sharing the field with Egbert in our Fifth Eleven were guys he'd shared Premiership glory with - Mick Harvey, and other such as Mark Gauci who'd played many a First Eleven game with him.
Watching from the sidelines (out injured) were other Premiership teammates in Darren Nagle, Sandro Capocchi and Warwick Nolan.
And his on-field teammates included young guns who are sure to be Valley stars in years to come - Matthew Wenlock, Luke Brock and Jonathan Lee.
With our move of our two lower-grade turf teams to Mercantile Cricket Association this season, Egbert has encountered some new challenges - including playing against teams we've never met in our Club's 40-year history.
December 1 was no different, with Maccabi Ajax coming across town to do battle at Ormond Park.
And fittingly, we came away with a win to celebrate the Great Man's milestone. Moonee Valley made 9/240cc off our 45 overs, while Maccabi Ajax threw in the towel after 34 overs and finished at 6/101. Ian made a sparkling 37 and took 1/9 off six accurate overs.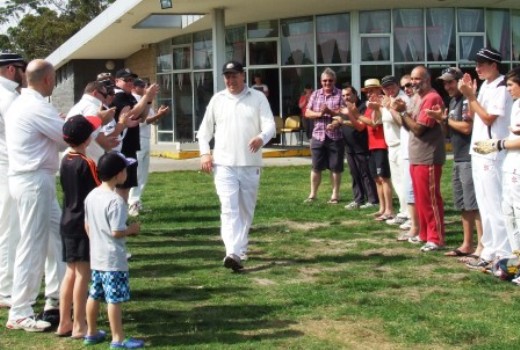 The team which shared the moment with Egbert was John Talone, Mark Gauci, Trent Milne, Jono Lee, James Holt, Lou Raffaele, Matthew Wenlock, Mick Harvey, Luke Brock and Steve Herbert.
Ian is only the second Moonee Valley player to reach the 300-game milestone, behind Darren "Spud" Nagle.
The welcoming crowd included Life Members Ian Sutherland, Bob Sciacchitano, Joe Ansaldo and Jim Polonidis, and other notables included Phill King, Vice President Simon Thornton, Jodie Talone and young stars of the future Luke and Max.
And Ian's sons Jason and Luke were there - and we haven't given up yet on poaching them from Taylors Lakes. They'll join their dad in the black and white of the Moonee Valley at some stage in the future for sure.
**For more photos, click HERE.

December 2, 2013

charlie's firewood