Hot stuff at Barooga in the Over-35s tournament
by

---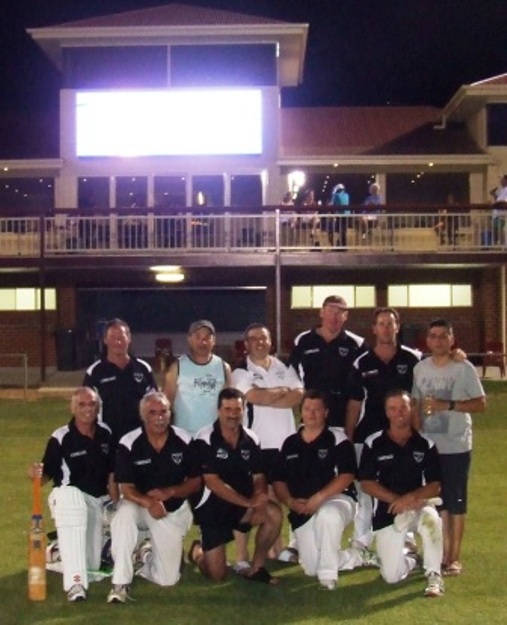 Our Barooga adventure in the scorching heat

A hardy bunch of Moonee Valley cricketers braved the January heatwave conditions when we entered a team for the 10th annual Barooga Masters Cricket Festival.

The impetus for our entry in the over-35s turf tournament was Moonee Valley cricketer and forme Barooga boy Sean O'Kane, and he led from the front with 100 runs @ 33.3, and topped the tournament for sixes.

Moonee Valley had the honor of opening the tournament on Monday, January 13, playing under lights and with the magnificent electronic scoreboard at the new Barooga Cricket Club rooms.

We had the worst of the conditions in each of our three games - losing the toss each time and batting in the hottest part of the day as the temperature soared past 40 degrees - but still finished third overall.

The turf wickets were magnificent - and we had the unique honor of not having one duck among our players across the three innings.

Our team comprised mainly Moonee Valley regulars from across our seven grades, but Sean was able to top up the sides when needed from his former clubmates still living at Barooga, in NSW on the Murray River across from Cobram.

We're already planning to return next January to give the tournament a real shake - hopefully with the weather a little bit kinder to us.

Our teams played under the Moonee Valley Cricket Club banner - wearing our black shirts for the night game, and our Moonee Valley whites for the day fixtures.

Shown above is our team from the tournament opening night. L-R: Back - Chris Albert, Dean Jukic, Daniel
Phillips, Jason Noonan, Jason Brooks and Kel Twite. Front - Neil King,Charlie Walker, Tony
Gleeson, Mark Gauci and Sean O'Kane.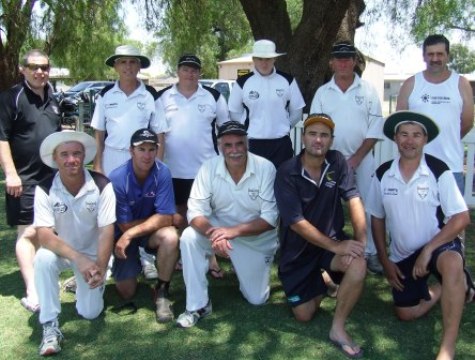 At left: Our team for Game 2, againt Albion Park from NSW. L-R: Back - Daniel Phillips, Neil King, Mark Gauci, our young sub fielder Kris Garland, Chris Albert and Tony Gleeson. Front - Sean O'Kane, Jason Brooks, Charlie Walker, Ranji Oliver and Dean Jukic.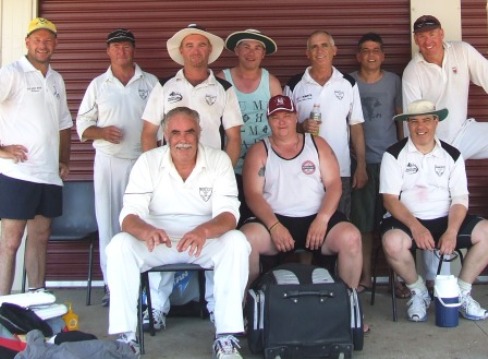 At right: Hot! Our team for Game 3 against Traralgon. L-R: Back - Anton Noble, Chris Albert, Sean O'Kane, Dean Jukic, Nei King, Kel Twite and Jason Noonan. Front - Charlie Walker, Mark Gauci and Daniel Phillips.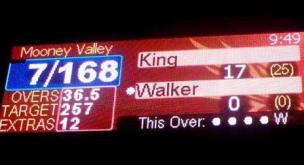 At right: Our names up in lights! Neil King and Charlie Walker adorn the new electronic scoreboard at Barooga for the night game tournament opener. Daniel Phillips took the photo. Did he have no faith in our president? Daniel took the shot as Charlie Walked in to bat, the ball after a wicket had fallen. Was he worried Charlie would walk off with a 0 against his name as well? No chance. Charlie made 2.





January 24, 2014

charlie's firewood