History made with our women's team
by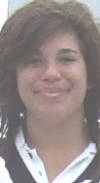 History made as women's team takes to the park for the first time











Here's our first-ever women's cricket team at Moonee Valley, at the end of their October 7 match against against Spotswood.
L-R: Back - Coach Phill King, Lina Muratore, Lisa Spagna, Tanya Intagliata, Tien Ha, Victoria Thorneycroft, Bernadette Hobbs, Sally Rotunno, Jenny O'Brien, Kim Johnston, Sam Lawson.
Front - Ros Brelis, Sally Wilson, Belinda Tankard.

---



Moonee Valley Cricket Club made its own piece of history when its first-ever women's team took to the park for the start of the 2007/08 season.

While the Ormond Park eastern oval wasn't in its best condition due to heavy soccer traffic over the winter season, the women weren't deterred and put up an excellent performance.

We took all 10 Spotswood wickets within the allocated overs, but our batting tapered off and we fell short in the run chase.

The Club is very proud of the achievement of putting the team on the field.

Moonee Valley 47 lost to Spotswood 94. Our best performers were Lina Muratore with 11, Sam Lawson with 3/21, Kim Johnston 2/14 and Sally Wilson 2/15.

Spotswood was certainly surprised by the persistence of our bowling and particularly the quality of our fielding, with virtually all the catches being taken – including some quite difficult chances.

Our team in batting order was Tien Ha, Kim Johnston, Jenny O'Brien (captain), Lina Muratore, Roslyn Brelis, Tanya Intagliata, Lisa Spagna, Bernadette Hobbs, Sally Rotunno, Sally Wilson and Sam Lawson. Players unlucky to miss out were Belinda Tankard, who had attended all the training sessions but strained a muscle in the last week, and Madeline Stafford, who has trained each week but was unavailable.

Tanya Intagliata had the honor of taking our first wicket, with a direct-hit run-out, while Lina Muratore hit the first four.

Most of our players were first-time cricketers, which was a great credit to them. Tien and Tanya played in a men's game in our Sevenths last season, while Tanya, Lisa and Madeline have played junior cricket at Moonee Valley.

Much of the impetus behind the women's team came from the women themselves. The core of the team are parents of junior players, and have seen the success at Moonee Valley with dads joining our one-day teams and competing.

Our mums saw there was no reason why they couldn't do the same – and they have now proved it with Moonee Valley making its first foray into women's cricket.

Coaches Phill King and Tony Gleeson have the players on a rapid learning curve, so we can expect some success to come.




October 25, 2007

charlie's firewood