Fifths fall short in Mercantile Grand Final
by Charlie Walker

---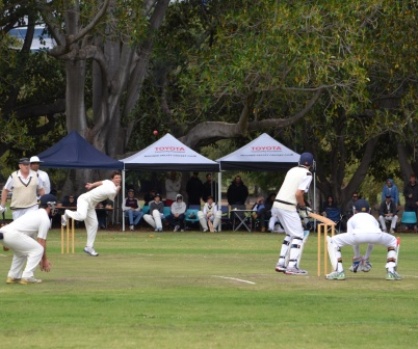 Our Fifths fall short

Moonee Valley's Fifths fell short in their bid to win our inaugural premiership in our first season in the Mercantile Cricket Association, but they still had a season to be proud of.
After losing just four games during the 20-game season, our boys won their semi final.
Then it was down to picturesque Fawkner Park in South Yarra for the Grand Final. After being sent in to bat on a wicket that had a couple of damp spots, our total of 93 was never going to be enough.
We had a dip, but Canterbury passed us three wickets down.
Congratulations to skipper Darren Nagle for his commitment to junior development, with four players from the Under 16s playing in both the semi and grand final, and 15 young players getting the chance to play on turf during the course of the season.
Over the course of the March 23 Grand Final we had more than 50 Moonee Valley supporters turn up to cheer on our team. Sadly for the 11 - and 12th man Michael Ozbun - it was to no avail.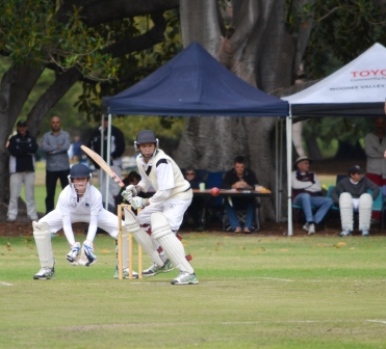 Spud spoke eloquently in defeat when he congratulated Canterbury on the win, and confirmed that our move to Mercantile with our two lower turf teams had been a wise choice.


Above right: The Moonee Valley faithful sit under our Toyota marqees under the spreading trees on the boundary. Matt Wenlock was a rock with the bat, with Darren Nagle backing up at the non-striker's end.


At left: Jack Newman looked poised at the crease, but fell to an excellent catch.




*** Click this link to more pictures.




March 25, 2014

charlie's firewood