Committee elected - 2011/12
by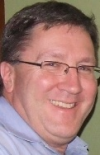 ---
Our Annual General Meeting details
The Moonee Valley Cricket Club held its 39th
Annual General Meeting
at the Ormond Park bowls club rooms on Thursday, June 23, and it was very much steady-as-she goes.
Our Executive members were returned unopposed, and we have a few fresh faces on the Committee to ensure we have some new ideas, new views and new voices to help guide our Club over the next year.
It was our first AGM as our new entity of the Moonee Valley Cricket Club Inc., although we remain committed as
a section of the Moonee Valley Sporting Club.
About 20 members attended, and heard from Treasurer Stephen Tassos how we fared financially in
a season characterised by washouts and adverse weather, which impacted on our ability to generate revenue.
Kevin Gardiner stepped down as Junior Co-ordinator. While we do not have a formal nomination at this stage for this role, Life Member and junior coach Darren Nagle has volunteered to oversee a group of parents who will perform the functions required to keep a
vibrant junior section going.
Anyone interested in taking on the position of Junior Co-ordinator should ring Charlie Walker on 0409 237 543.
Details of the elections for the Club committee were:
*President - Charlie Walker returned unopposed.
*Vice President - Simon Thornton returned unopposed.
*Secretary - Peter Golding returned unopposed.
*Treasurer - Stephen Tassos returned unopposed.
*Assistant Treasurer - Pat Taylor elected unopposed.
*Canteen Manager - Peter Fenaughty returned unopposed.
*General Committee Member - George Pearson returned unopposed.
*General Committee Member - Kevin Gardiner returned unopposed.
*General Committee Member, with a focus on functions and events - Tien Ha elected unopposed.
*General Committee Member - Victoria Thorneycroft elected unopposed.

We also have unfilled positions for Sponsorship Manager and Merchandising Manager. Anyone interested in these roles should also ring Charlie Walker.

For more details on the reports tabled at the AGM, click on the item in the drop-down "All Our MVCC News" tag under "Club News & Info" in the black menu bar at the top of the page.

June 24, 2011

charlie's firewood