30 year Anniversary and Reunion - Page 1
by
Night of nights as Moonee Valley celebrates its 30-year milestone
Valley heroes return to the fold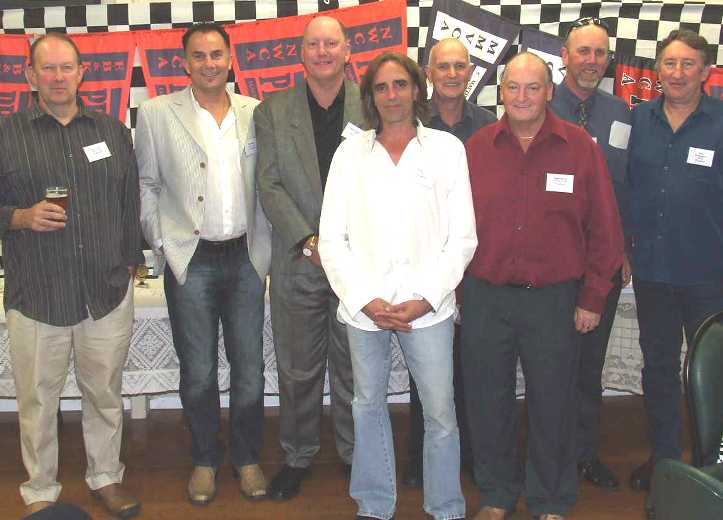 Some of our Premiership heroes from the 1977/78 Seconds Premiership: L-R: Gary Irons, Bill Nagel, Peter Gardiner, Frank Cano, Joe Hoseman, Peter Bevis, Kevin Gardiner and Alan Sutherland.

Past deeds (and the odd misdeed!) were relived and old glories remembered (and shamelessly embellished) when the Moonee Valley Cricket Club held its 30-year anniversary dinner at the Ormond Park bowls club rooms on March 1.

The night may have coincided with the first weekend of the 2007/08 cricket finals, but that didn't dim the enthusiasm of the 100-odd past and present players and partners – many of whom hadn't caught up for years.


The night commemorated the 30th anniversary since our club – founded in 1971 as Moonee Ponds– changed its name to the Moonee Valley Cricket Club; the 1977/78 season in which we also won our first Seconds premiership.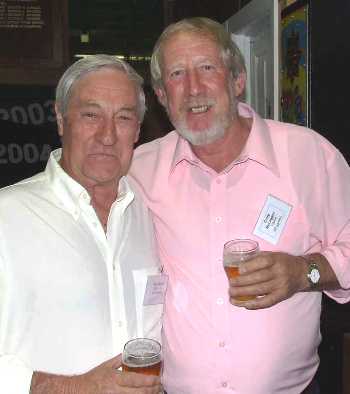 One of the most significant functions in the Club's rich history, this was a stylish soiree that gathered together Club identities and their partners from right across the Valleys eras. Some of the old stagers even arrived just that little bit late out of habit in case the mats needed to be put down!

Many of our past players hadn't been back to Ormond Park since the new pavilion was built at the end of the 90s.


For many of us, the days and memories of the old Dungeon pavilion came flooding back – reinforced when past great Terry Michail belted out his signature rendition of Jimmy Barnes' Working Class Man.


Enjoying themselves on the night were Laurie Mayne (left) and Doug McLaggan.

The founders of our Club in Ray Storey and Rod McLeod were in attendance, along with a group of their team-mates from our very first game in 1971, in Graeme and Ross Cornwill and Neil Henderson.

Other life members included Peter Gardiner, Bill Nagel, Ian Sutherland, Darren Nagle, Ian Denny, Laurie Mayne, Gary Irons, Greg Meyers, Greg Peters,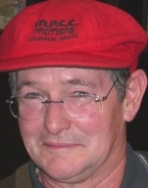 Warwick Nolan, Joe Ansaldo, Bob Sciacchitano and Charlie Walker.


The night was a credit to the vision of Charlie Walker and the organisational skills of Kevin Gardiner, who played at Moonee Valley in the 1970s and 80s, before returning several seasons ago after a lengthy layoff. Many thanks go also to Club president Sandro Capocchi, Peter Fenaughty, Danny Terzini and Paul Comino for their efforts.

One of our originals: Rod McLeod in our first Premiership cap.


Kevin put in countless hours tracking down past players and organising the event.
Darren "Spud" Nagle, a current player who was president of our Club for 13 years, held the proceedings together admirably and with his usual aplomb as MC for the night. In case you were wondering, Spud is also available for weddings and bar mitzvahs.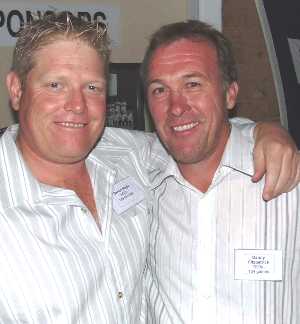 We heard short speeches from each of the eras – Ray Storey and Rod McLeod described the Club's single-team beginnings in the early 70s when there were no cricket clubrooms, Laurie Mayne told of Moonee Valley's expansion and consolidation during the 80s, Greg Peters detailed the excellence, industry and heart that went into making the 90s so successful; Ian Denny told us why he just can't bring himself to hang up the whites for good, and why should he?; and Charlie Walker tallied our achievements over recent seasons and the road ahead.


Two old stagers with both bat and ball - Darren "Spud" Nagle (left) and Danny Fitzpatrick.

The quote of the night went to Ian Denny for this telling-it-like-it-is ad lib: "Shut up Mick. Bowls is sh.t." And it soudl be noted that all of the laughter was WITH past cricket great and current footby club president Mick Intagliata - not at him.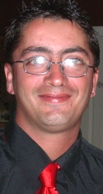 All of Moonee Valley's premiership flags were on display, as well as memorabilia including Ray Storey's cap from our first premiership, mounted balls presented to Colin Netherclift, a couple of Neil Henderson's all-round triumphs and other items commemorating our rich history. These have been donated to the Club and will be on prominent display from next season.


Ron Lallicafini (left).

There were copies of past Wisdens on the tables for guests to read through and take away, including some Junior Wisdens and lists/biographies of past and present players who have been honored by having a junior trophy named after them.


Juniors wouldn't have been on the radar when many of the players were at their prime at Moonee Valley.

Yet the day of the anniversary was the last day of play leading into the junior finals, with Moonee Valley having seven teams through to the finals action – the most of any club in the NWCA.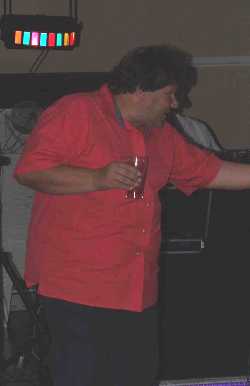 Four senior teams at Moonee Valley would have been the reality for most of the past players, yet Moonee Valley this season fielded nine senior men's teams in three competitions.

An Eighths and a Ninths would have been unheard of, and the reality and feasibility of it probably greeted with a bit of scepticism.

Yet our Eighths and Ninths captains, Charlie Walker and Paul Comino, were on hand to confirm that indeed we do put around 100 senior players on the park each and every week.

Working Class Man - Terry Michail belts it out.

In the old days women would at best have had a behind-the-scenes role at Moonee Valley, but we had the majority of the members of our women's team at the reunion to demonstrate that women do indeed now have a starring on-field role at our Club.

They were certainly the noisiest table at the reunion, and had more fun than most as they celebrated the fact that they are an integral part of Moonee Valley and are cricketers in their own right.

The past players heard that we've played something like 190 senior players across the grades over the course of the 2007/08 season, and that with our juniors and seniors fielding a combined 24 teams, we have more than 270 players proudly wearing the Moonee Valley black and white each weekend.

The Cornwill brothers were among the most-travelled of the guests – Graeme lives near Fremantle in Serpentine, WA and Ross hails from Lennox Head in northern NSW.

Other attendees included past players Ron Lallicafini, Frank Cano, Shane Golds up from Jan Juc with wife Sharron, Joe Hoseman, Peter and Magic Bevis, Alan Sutherland, Danny Fitzpatrick, Brian O'Reilly, Jan Jinadasa, Mick Intagliata, Darren Sheppard, Warwick Knill, Terry Nagle and Charlie Intagliata.

Moonee Valley Cricket Club thanks all those who attended and lent their support to a great occasion. You don't have to do too much to make a gathering of Moonee Valley people a fun night.

For the 2008/09 season, a Back to Moonee Valley Day will be organised, probably in late November, where all past players will be invited to the Club on match day to watch our current players in action while relaxing over a few drinks and a barbecue.

For more pictures, click HERE


April 23, 2008

charlie's firewood