2007/08 Senior Presentation Night - at the North Suburban Club Page 3
by

2008 Presentation Night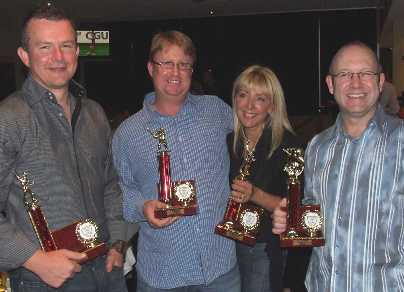 Winners are grinners: L-R: Sixths bowling award winner Anthony Sherer, Sixths batting award winner Dean Lawson, Women's team bowling winner Sam Lawson, and Sixths fielding award winner, keeper Paul Hobbs.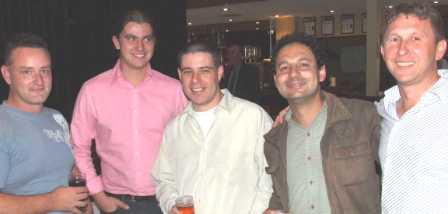 At the North Suburban Club: L-R: Wayne Nicol, Jesse Nankivell-Sandor, Daniel Phillips, sponsor George Georgio from One Stop Home Loans, and John Brelis.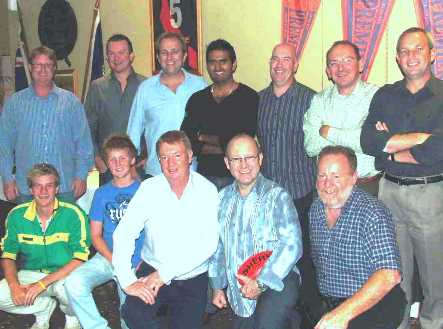 Our Mighty Sixths - one of our two senior finals teams.

L-R:
Back: Dean Lawson, Anthony Sherer, captain Brett Curran, Sharafat Ali, Alan Harry, Mark Madden, John Roberts.
Front: Ben Coote, Sam O'Brien, Steve Radford, Paul Hobbs, Garry Noonan.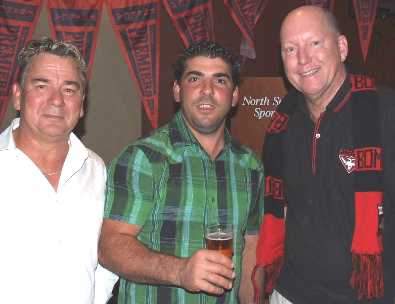 A lot of experience: L-R: Steve Malone, Steve Gentilin and life member Peter Gardiner.











MORE PHOTOS: Click HERE

May 8, 2008

charlie's firewood