13 Valley lads in CV squads
by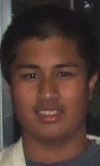 Valley lads in rep squads
Thirteen Moonee Valley junior boys have been selected to try out for development and trial squads run by Cricket Victoria.

U13 and U15 coaching and training program for players from Region 10 teams, including Moonee Valley, will be conducted in the first week of the September school holidays.

The U17 program will be conducted in the second week.

Players selected in U13, U15 and U17 Region 10 Development Squads will be considered for selection in Region 10 U14, U16 and U18 teams based on performance during the coaching and training program, and potential to make the final squad of 13.


Trial matches for Region 10 U14, U16 and U18 teams will be conducted once the 2009/10 season has commenced. Trials will continue during October, with the final squad of 13 plus 3 emergencies announced by November.

Players are working towards the CBA Pathway Championships in January 2010.

An information letter will be sent by Cricket Victoria in late August to all players selected in the squads.

Our Moonee Valley representatives are:

Under 13 development - Peter Wright and Luke Noble.

Under 14 trials - Kurtis Tankard and Mitchell Evans.

Under 15 development - Luke Malone (top right) and John Gardiner.

Under 16 trials - Andreas Panousieris and Peter Chiera.


Under 17 development - Robert Ball, Cameron Sturrock (bottom right), Lalith Buddhadasa, Sam Coventry-Poole (middle right) and Ben Coote.

We understand that several Moonee Valley girls have been invited by Cricket Victoria for specialised training, but have not yet been advised of the details.

Well done to all our junior Moonee Valley reps!





May 21, 2009

charlie's firewood